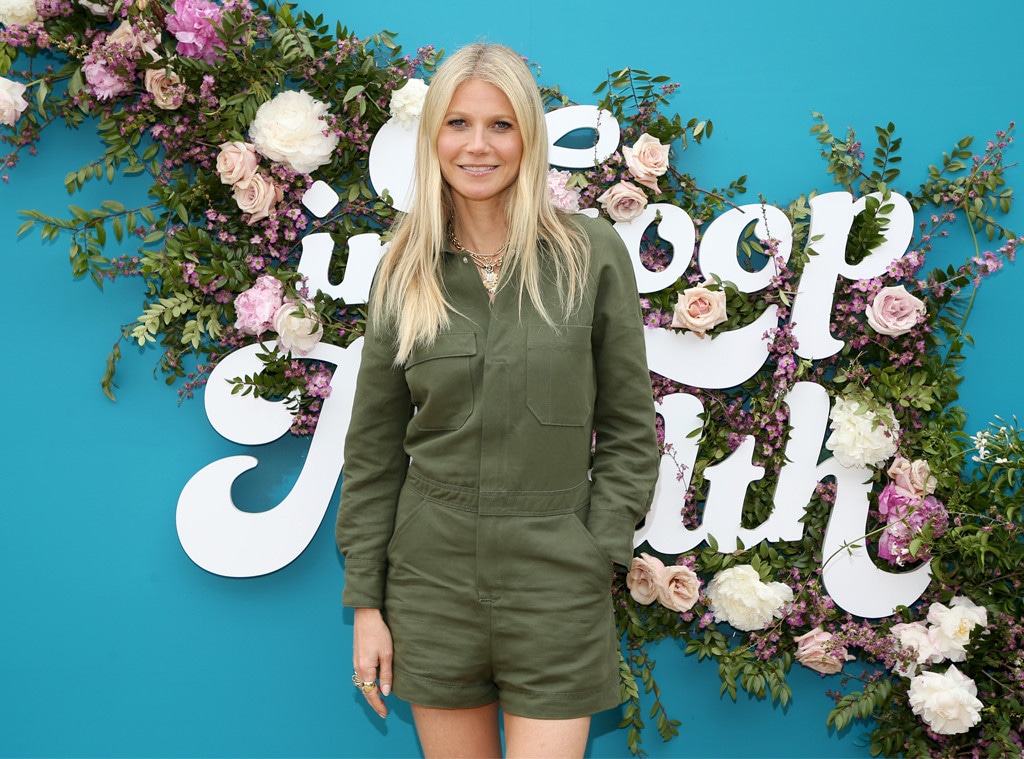 Phillip Faraone/Getty Images for goop
Goop fans and followers gathered in Los Angeles in Saturday for a day filled with meditation, health-conscious activities and more at the annual In goop Health summit.
The site describes the event as a "mind-body-soul reset" filled with "restorative workshops and classes—for the spirit, for the body, for the mind, and for beauty."
In goop Health visits a few cities this year, including Los Angeles, London and New York. Although the event itself is one day, there was an option to make a whole weekend out if it with the Wellness Weekender Pass. That included a special workout with celebrity trainer Tracy Anderson, cocktails and full access to the summit.
The summit is comprised of a series of talks and workshops and balanced out with a ton of healthy and delicious goop-approved food. Some subject matters of the panels included "harnessing your creative force, women's health and holistic well-being, intimate relationships."
Goop was founded by Gwyneth Paltrow, therefore it would be safe to assume that these summits would be filled with top Hollywood talent leading workshops and talks.
Olivia Wilde, Taraji P. Henson, Jessica Alba, Busy Philipps, Elizabeth Gilbert and Julianne Hough were among the big names at the event. See photos from the summit:
Hough led a dance session in the afternoon while the Eat, Pray, Love author joined Paltrow for "The Morning Fireside Panel" where Gilbert talked about creativity and how she harnesses that.
Before that happened, guests enjoyed a sound bath, which Paltrow called "a pretty goopy way to start the day."
During the evening panel at the end of the day, Olivia Wilde spoke about how it was "exciting being around people who continue to evolve" because she's pivoted in her career a number of times. Alba discussed creating her company, The Honest Company, and how an allergic reaction to detergent started it all.
"I wanted to create a brand that stood for safety and health but also had a price point that's accessible to people," she said.
Henson opened up about moving to Los Angeles to start her acting career. "I took a risk and I moved out here with faith and $700 and a degree in acting," she said. "I had to come out here and go after my dreams because I knew that someone out there needed to see me, needed to hear my voice."
She also said, "I have to meditate every morning to I don't headbutt another human."
Different types of meditation played a big role during the event, including meditation with plant music. There were even lessons on "body literacy" which is "learning how your body functions on not only a physiological level, but an intuitive and emotional level."
One attendee explained, "Understanding that literacy, you're able to have more autonomy over the choices you make on your body."
Another person explained Dr. Deepika Chopra's "three tools to begin cultivating happiness," which involve "spending at least 20 minutes outside in nature, good quality sleep and the actual act of smiling." 
People could also include an activity that was "astrology, reiki, aromatherapy, and a sound bath all rolled into one."
Of course, guests could purchase goop beauty and wellness products, including skincare items as well as clothing and accessories. When it came to food, there was a plethora of both food and drink options to choose from. People could indulge in Stumptown cold brew coffee, Health-Ade Kombucha, MatchaBar matcha, smoothies and more. There was a large array and spread of seasonal fruits and vegetables that featured all colors of the rainbow.
For those with a sweet tooth, there were vegan and gluten-free donuts available plus other treats.
Additionally, people could treat themselves to red light therapy, B12 shots, Somadome meditation pods, chakra cleansing and tuning fork therapy.