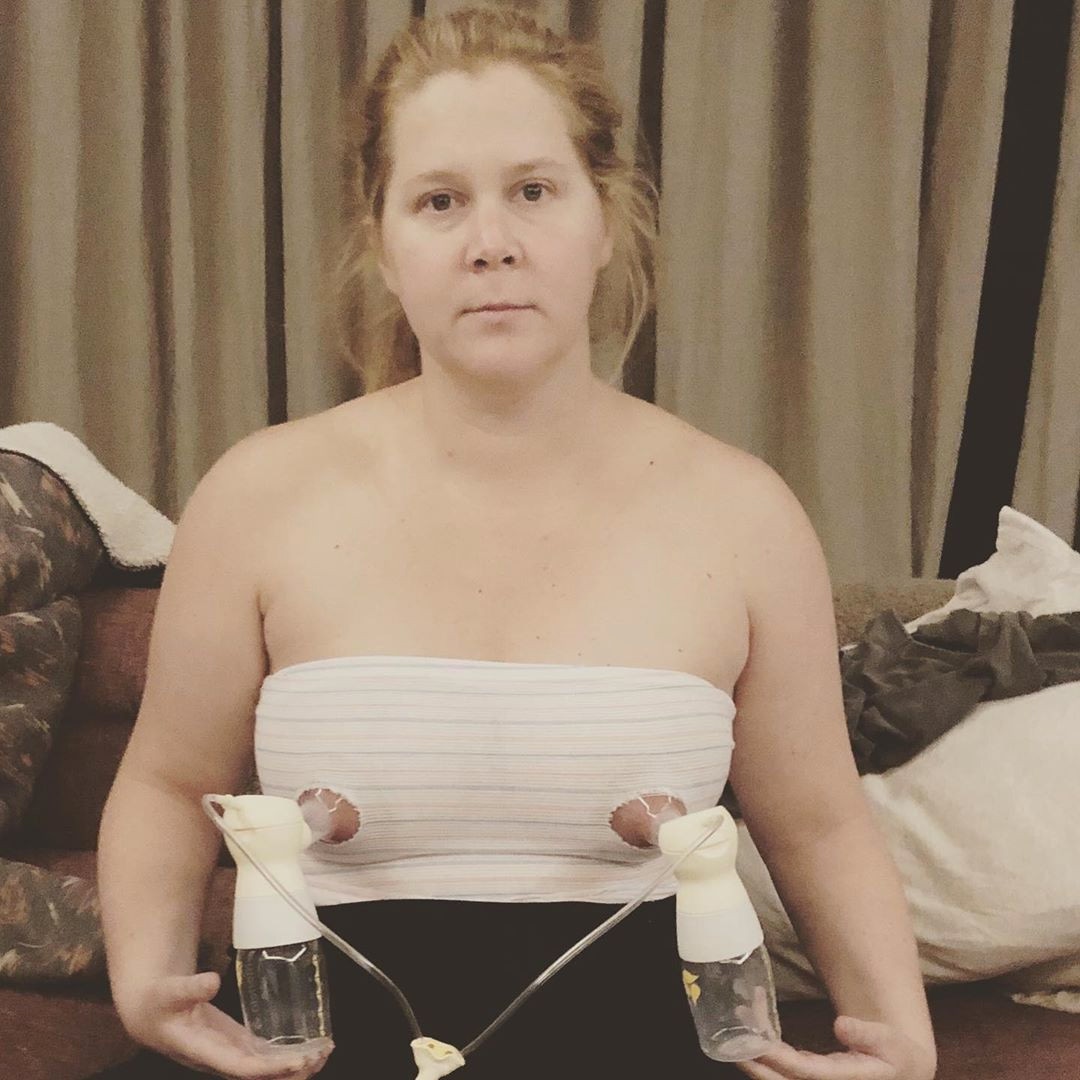 Instagram / Amy Schumer
Behold new mom Amy Schumer's "outfit of the day."
The 37-year-old comedienne and actress posted on her Instagram page on Saturday a photo of her using an automatic breast pump while wearing a strapless nursing top. Schumer gave birth to her and husband Chris Fischer's first child, son Gene Attell Fischer, two weeks ago.
"Guys what are we doing tonight? #schumerpump #ootd @stassischroeder," she wrote.
"An OOTD for the ages," Vanderpump Rules' Stassi Schroeder commented.
Andy Cohen, who recently welcomed his first child, a son, wrote, "#OOTD."
Nicole "Snooki" Polizzi, who is due to give birth to her third child and second son any day now, wrote, "Lmao."
Schumer's photo is uncensored, showing part of her nipples. And such photos do not need to be censored, as in 2015, Instagram amended its nudity rules to allow pictures of women breastfeeding. 
Watch:
Amy Schumer Welcomes Baby Boy