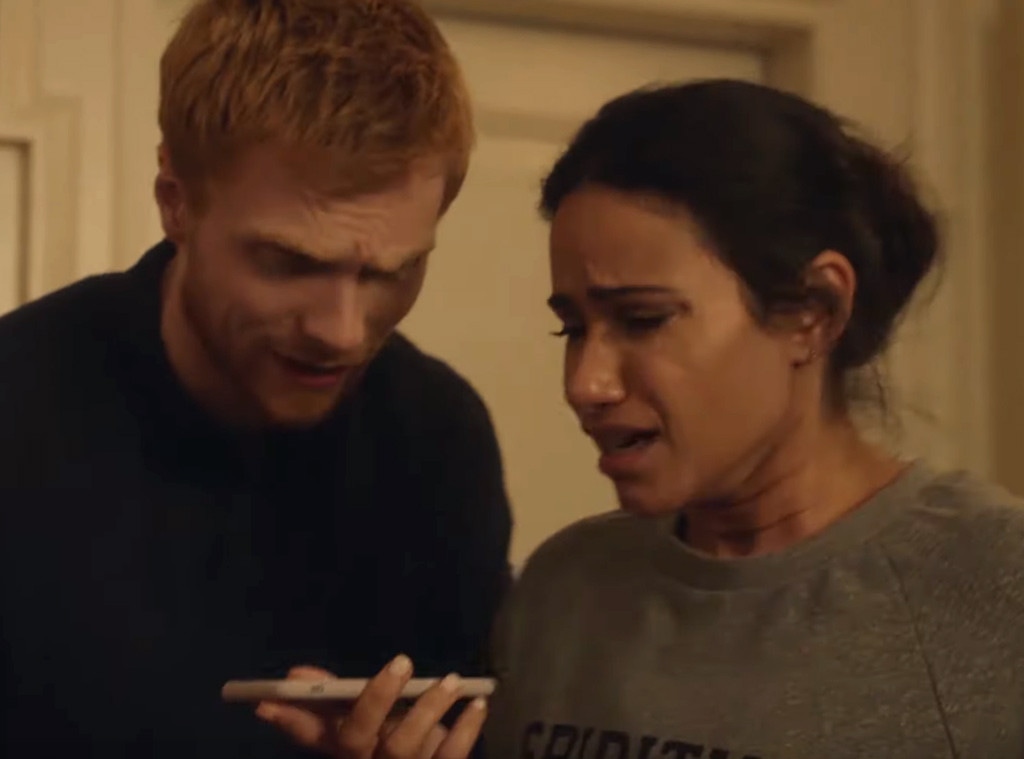 Lifetime
Blood isn't always thicker than water.
Royal watchers know by now that Meghan Markle has a complicated relationship with some of her family members including dad Thomas Markle.
The connections—or lack thereof—are now subject of a new Lifetime movie that takes a look at the Duchess of Sussex's relationship with family and Prince Harry.
In a sneak peek at Harry & Meghan: Becoming Royal, viewers watch Meghan (played by Tiffany Marie Smith) and Prince Harry (Charlie Field) have a difficult conversation with Thomas (Bruce Blain).
"We heard you had a heart attack. I'm sorry you had to go through this," Meghan shared in the preview. "We had to hear about this in the tabloids and you did stage the photos."
"Well, Samantha [Markle] thought it would be a good idea to have the paparazzi take staged pictures of me so I could look better in the eyes of the public," Thomas replied.
But after Prince Harry hears the confession, he can't help but step in.
"Talking to the paps, getting paid by the paps is not the answer, Tom," he pleads. "If you'd listened to me, none of this would have happened."
"Fine. Maybe it would be better for you guys if I was dead. That way you can pretend to be sad," Thomas shared before hanging up the phone.
Understandably upset, Meghan tried to remain calm days before her wedding day. But without missing a step, Prince Harry quickly stepped in to console his future wife.
"Listen, it's not about your father and it's not about the gossip writers. It's just about you and me. Ever since I was a boy, I've been in the public eye. The worst moments of my life played out in the news and on the TV," he shared. "We can get through this, Meghan. I love you and you love me, and that's all that matters, right?"
While Lifetime's scenes could very well be far from what actually occurred within the royal family, it is true that Thomas was not in attendance when his daughter married Prince Harry.
As for those paparazzi photos, the real Thomas admitted that his son-in-law warned him about dealing with photographers. "Harry told me that I should never go to the press. That it would end in tears. He said, 'They will eat you alive,'" Thomas recalled to The Mail on Sunday. "He was right."
Harry & Meghan: Becoming Royal premieres May 27 at 8 p.m. only on Lifetime.
People was first to share the sneak peek clip.