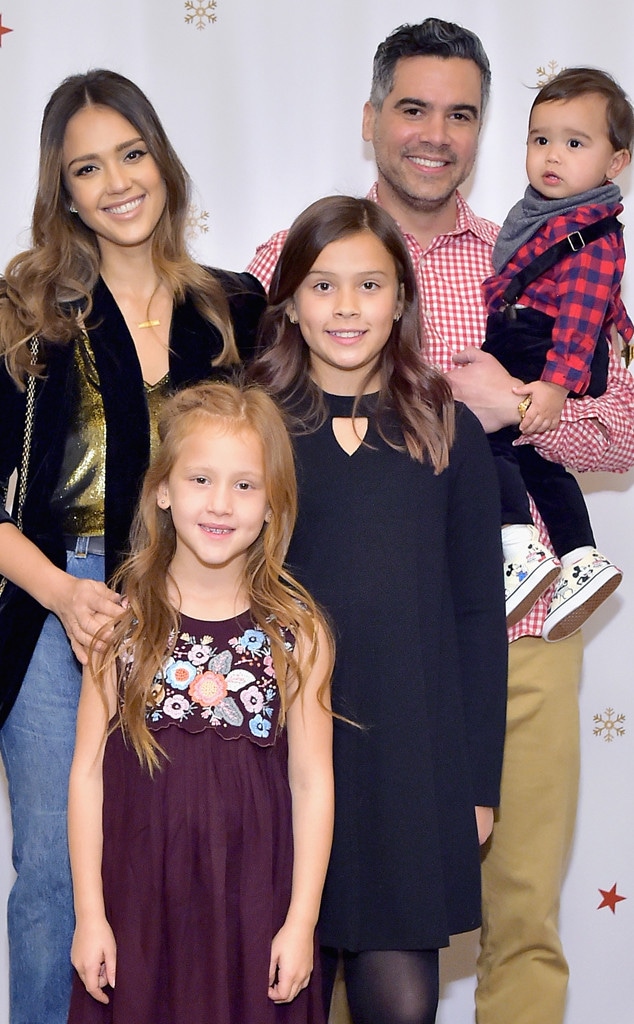 Stefanie Keenan/Getty Images for Baby2Baby
Jessica Alba has a sweet spot for her son. 
During a visit to The Tonight Show on Thursday, the L.A.'s Finest star got to chatting about her three youngsters: Honor, 10, Haven, 7, and Hayes, 1. The actress welcomed her third child and first son with husband Cash Warren on New Year's Eve 2017. 
While the star is a proud mama, it sounds like her little boy especially makes her melt. "He's cuter than my daughters for sure," she told Jimmy Fallon. "He's the cutest of the three."
The little one is so adorable that he currently models mama's Honest Company diapers. However, while she adores Hayes, he is in love with his dad.  
"Everything is dada, daddy, da-da," she said. "He loves Cash—it doesn't even make sense."
As Alba elaborated, "Cash will walk in...[Hayes will] just hear the door open… and he'll be like Dadaaaaa from his highchair, like 'Please get me out of this chair, away from all these women.'"
Her oldest daughter Honor is approaching her teenage years. "I'm just not emotionally ready for a preteen or a tween or whatever," the busy mom quipped. "Like hormones and crushes."
And while the star discourages drama in her kids' lives, Honor isn't entirely on the same page. "She's like, 'Mom, but I love drama.'"
Meanwhile, 7-year-old Haven is really dedicated to being a big sister. "Honor's not as good with Hayes as Haven," Alba said. "[Haven] literally has like American Girl doll on one hip and Hayes on the other hip."
According to mom, the youngster was even complaining of pain in her leg. "It's because she holds this heavy baby on her hip!"
Sounds like Hayes has the entire family's heart. 
(E! and NBC are both part of the NBCUniversal family.)