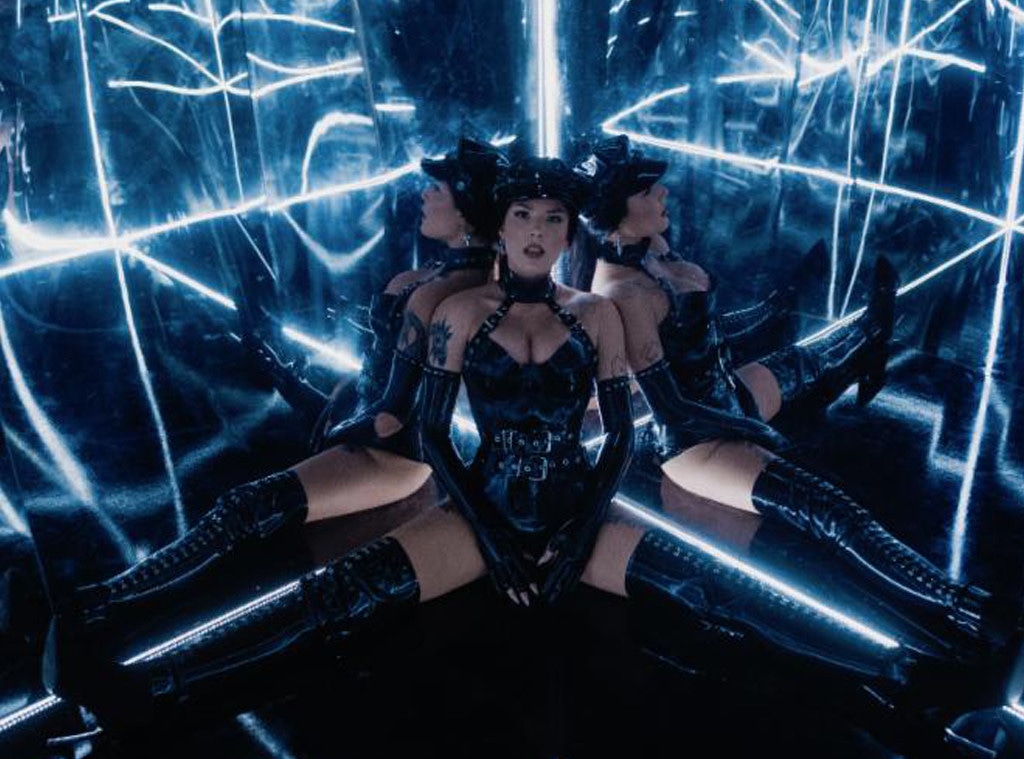 Saamuel Richard
Halsey never disappoints.
When a fan tweeted yesterday, "i could really use a angry anthem right now @halsey," the 24-year-old was waiting in the wings, ready with a response: "well boy do I have a song for you." At midnight, she followed through, releasing her girl power song "Nightmare"—and an all-female music video to go along with the instant hit.
"Imagine getting onstage every night and seeing young women sweating mascara tears, lightning in their eyes, throwing elbows and raising fists, screaming till the veins in their necks raise under warm skin," the singer wrote on Twitter. "And not being inspired by it. This song is about you, for you."
In her wildly empowering, four-minute video—based on a concept by Halsey, directed by Hannah Lux Davis—she poses for a mugshot, spits blood and riots in the burning streets. Her epic girl gang, clad in power suits, includes Cara Delevingne, Debbie Harry and Suki Waterhouse.
"No, I won't smile but I'll show you my teeth," she sings. "I could play nice or I could be a bully. I'm tired and angry but somebody should be."
The superstar, whose last album, Hopeless Fountain Kingdom, dropped in 2017, teased new music in March. "I know you guys are anxious for new music and new memories," she tweeted to her 10.9 million followers. "For touring and traveling with your friends. For events and pop ups and meeting new people. For music video screenshots. For group chats and late night. Thank you for being patient with me. I want it to be perfect."
"Writing this album has been a lesson in forgiving myself," Halsey added. "In being proud of myself and kind to myself despite how much this world is designed to make you hate yourself. I hope when it's finally in your hands it brings you that same peace. It's not a quiet peace. It's a loud one."
If "Nightmare" is any indication, that is certainly the truth.
Watch the epic video above!