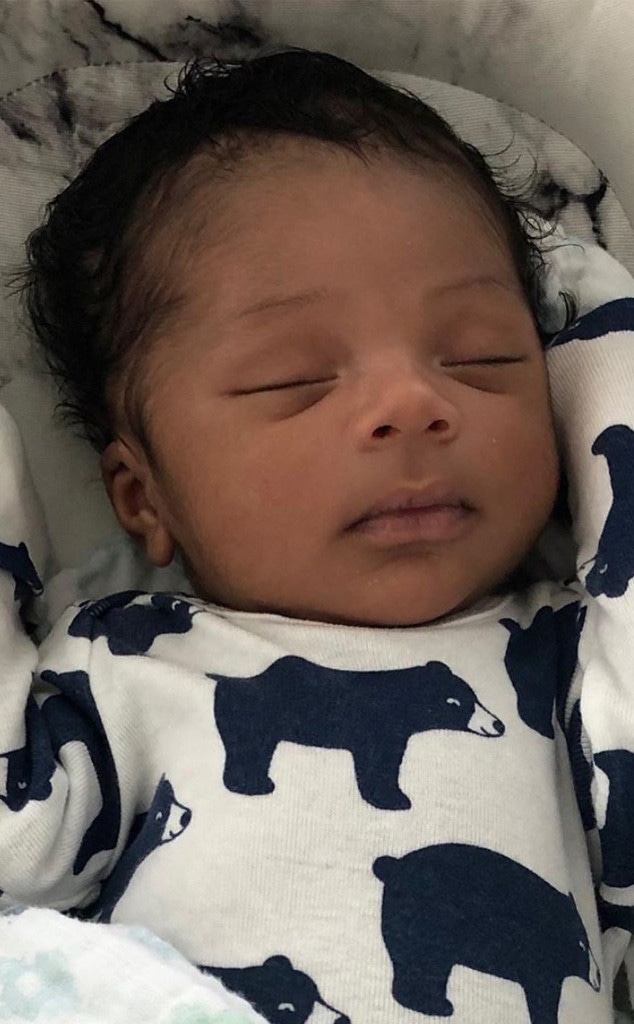 Instagram
UPDATE: Trey Songz is officially a dad!
Fans started speculating the singer had welcomed a baby boy on Thursday after he posted a picture of a baby's foot on Instagram and captioned it with a blue heart. Now, the "Say Aah" star is putting the rumors to rest. On Friday, the artist shared a photo of his bundle of joy's face and revealed his name.
"My son Noah," he captioned the snapshot. "We are blessed and overjoyed. Peace."
Welcome to the world, little one!
----
Congratulations may be in order for Trey Songz.  
The "Slow Motion" and "Chi Chi" singer certainly got fans talking Thursday morning when he took to Instagram and shared a photo of what appears to be a young baby.
With a simple blue heart emoji, Trey got followers speculating that he may have quietly become a father for the first time.
"Finally HAHAAAAA YES!!!" Kehlani shared in the comments section. Lori Harvey added, "Awww that little foot. Happy for you T!!"
While Trey isn't confirming anything just yet, the singer has been open about wanting to become a dad.
During an interview with Charlamagne tha God, Trey said he's had babies on his mind for quite some time.
Neilson Barnard/Getty Images for BET
"Man I want kids. I've been wanting children before you could even imagine," he shared on The Breakfast Club in 2015. "I raised all the kids in my family. My younger brother, he's 20-years-old, he just had his first child.  I remember when he was a child. I used to burp him change his diapers, now he got a baby, so…"
At the same time, he didn't want to hurry into starting a family with just anyone.
"I'm not in a rush to do it because people think that's what should be happening in my life or that I need kids or my momma been begging me for a grand baby or any of that, I just want to make sure that it's the right decision," he added.
With only a few special performances scheduled for June, Trey has plenty of time to spend with a young kid. But for now, he is keeping fans guessing.
(This story was originally published Thursday, May 16 at 2:33 p.m. PST.)