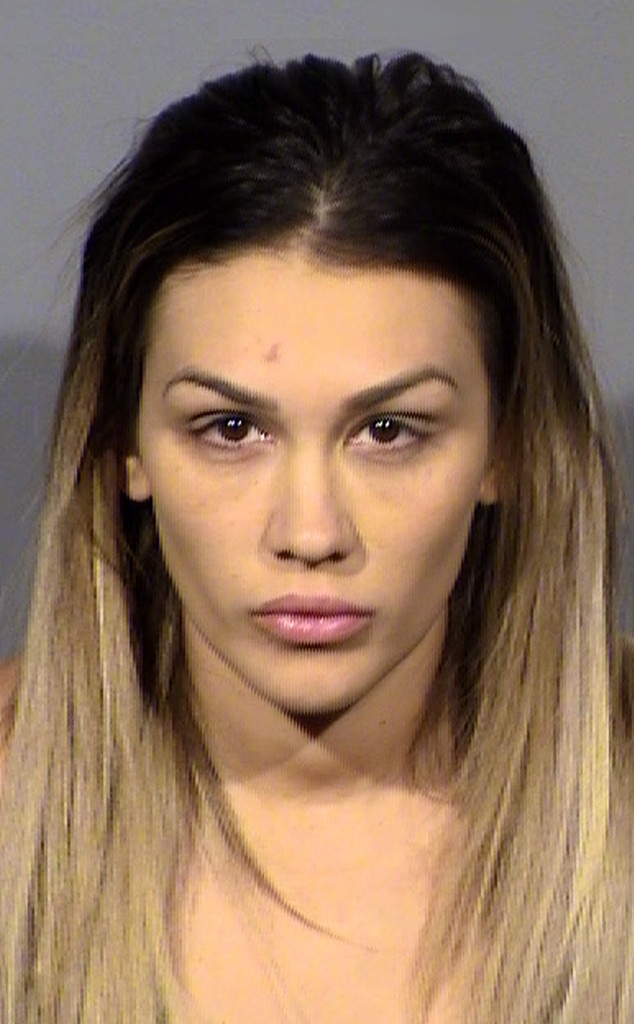 Las Vegas Metropolitan Police Department
UPDATE: Jen Harley will not face charges for an alleged domestic battery incident involving Ronnie Ortiz-Magro, E! News has learned. 
According to the Las Vegas Justice Court, Harley's case was voluntarily dismissed by the prosecutor. Meanwhile, a source close to the legal drama says the Clark Country District Attorney's office still technically has the right to bring charges against Harley but is "unlikely" to do so given the latest development.
______ 
Ronnie Ortiz-Magro's on-again, off-again girlfriend, Jen Harley, has been arrested.
A source tells E! News that Jen was arrested on May 16 in Las Vegas. Jen, who is the mother of the Jersey Shore star's 1-year-old daughter Ariana Sky, is currently in jail. The Las Vegas Metropolitan Police Department website confirms that Jen's bail is set at $3,000.
"This was a warrant from a report made back in January, with Ronnie Ortiz making the report," the Las Vegas Police Department tells E! News. "Once the report was put in, the detectives found probable cause and submitted the information to the District Attorney's Office, who then submits a warrant for her arrest."
Furthermore, the Las Vegas Police Department explains that "Police came into contact with her when they had a call at Mountains Edge Park."
"She was the caller and advised somebody in a vehicle possibly pointed a gun at her and left the area. This is a public park. The call came in at 1am."
In early 2019, E! News learned that Ronnie had filed a domestic battery report after he and Jen were involved in a fight on New Year's Eve. According to the online docket for Jen's case, an arrest warrant was issued on April 17.
Amid the arrest revelation, Ronnie posted a quote to his Instagram Story which reads, "You'll never change your life until you change something you do daily. The secret of your success is found in your daily routine."
Ronnie captioned the post, "Changing is coming."
Ronnie and Jen have had a tumultuous relationship over the years, resulting in a number of breakups and makeups. Back in February, Jen slammed Ronnie on her Instagram Story ahead of Valentine's Day.
"I'm sorry but if you go away for 6 weeks to become a better boyfriend, father, person, etc to work on your family but you choose to cancel all of our plans on Valentine's Day so you can appear on a dating show bc you need the money that bad over your family…you're a joke," Jen wrote at the time. "How did you better anything?"
Watch:
Ronnie Ortiz-Magro Accuses Ex Jen Harley of Domestic Battery
She went on to add, "You continue to put us back in the same position by doing the same things that put us there in the first place."
(This story was originally published Thursday, May 16, 2019 at 3:02 p.m. PST)