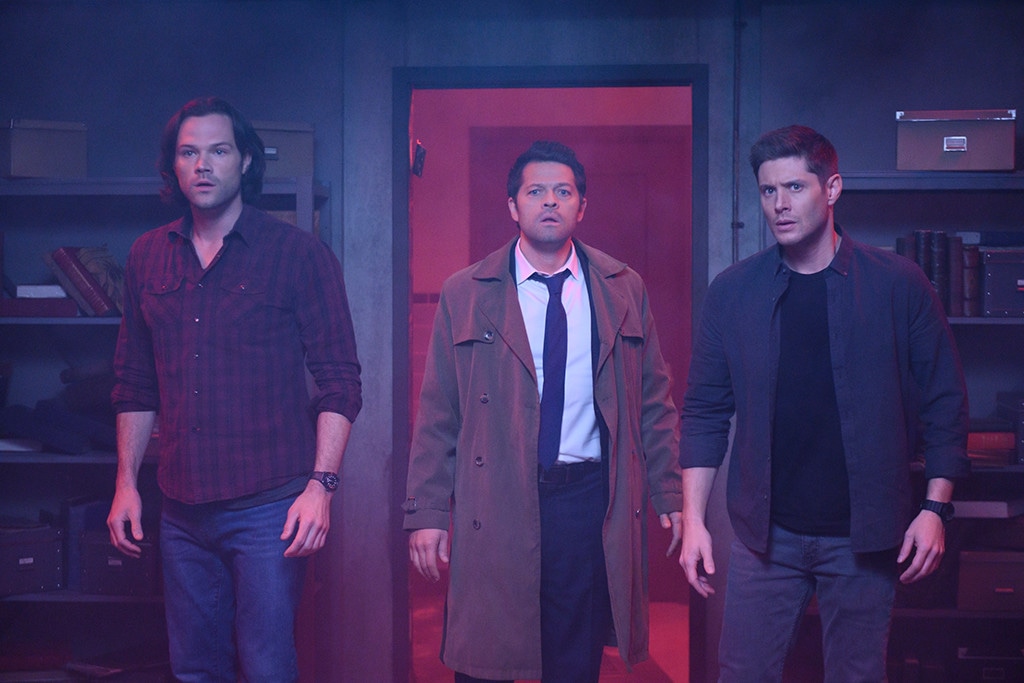 CW
It's the end of an era for Jared Padalecki, Jensen Ackles and Misha Collins.
The Supernatural stars are preparing for their last season, season 15, and it was their call to say goodbye to the long-running CW series that has legions of dedicated fans. The CW president Mark Pedowitz has maintained the show would stay on the air as long as they wanted to keep making it. Ackles told E! News once Pedowitz made that decree, he and Padalecki started talking.
"The way it went between he and I was we've been talking about it for years," Ackles told E! News in a joint interview with Padalecki. "When Mark kind of planted that seed then he and I were like, 'Oh, wow. This is something we're going to have to shoulder and figure out ourselves.'"
"It's a big responsibility," Padalecki added.
"The conversation's been going on about when, when is the time? I think he and I always wanted to never see the show fizzle, never run out of gas. We wanted to go out strong, we wanted to go out while we were still able to give the quality of product that we've been giving for the last 15 years," Ackles said. "We just—we took a lot of people into account. We talked to a lot of people. It was certainly a collective decision that was very difficult to make."
Then, Ackles, Padalecki and Collins released a video in March 2019 announcing the end of the series. Season 14 of Supernatural ended with the guys facing off with God Himself, and as a result they're now going to face every monster and demon they previously vanquished. It's the end of all things and they want it to be epic, Collins said.
"We have 20 episodes left. I guess it could all be really emotionally-gripping drama for 20 episodes, it could be a lot of mourning and goodbyes, but I hope we have a peppering of a couple more strange, surreal, "Scoobynatural," "The French Mistake" style episodes where we just do something completely out of the box. Maybe we could do a proper musical episode or something like that before we go," Collins mused.
Whatever happens, it will be the Winchesters together if Ackles gets his wish.
"I think whatever it is, it's got to be the brothers together. That's been the core of this show since the beginning. I think it's really what the fans want to see. I think regardless of who comes knockin', I think whatever is done it's about these two brothers and their journey. I think that's really where the heart of the show should reside," he said.
Supernatural returns to Thursdays at 8 p.m. on The CW this fall.