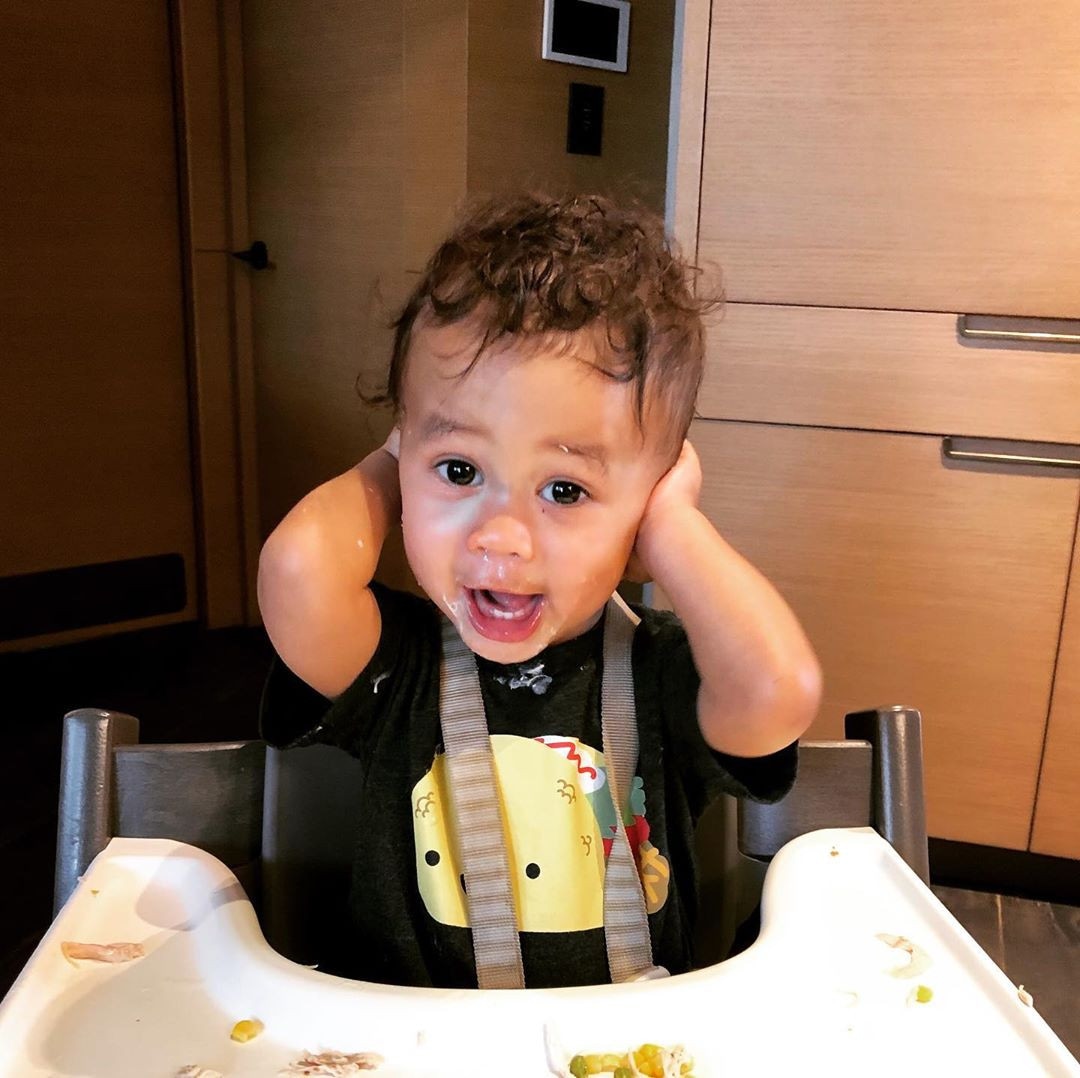 Instagram
Light some candles for the birthday cake because Chrissy Teigen and John Legend's son turns 1 today!
The couple's second child, Miles Stephens, celebrated his big first birthday on Thursday with a whole lot of love from his famous mom and dad. 
"'I can't believe I'm 1 today!!!!' Happy birthday to the absolute best baby boy I could ever imagine having," the famous foodie wrote on Instagram along with the cutest snap of the youngster looking surprised.  
"Our beautiful boy is 1 year old today!" the musician said over on his page. "We love you, Miles!
It was just one year ago the famous couple welcomed their little one into the world. "Somebody's herrrrrrre!" Teigen tweeted at the time with a series of baby bottle emojis, alerting fans that their new baby had arrived. 
It's been quite the adorable year for the tot, judging by the sweet snapshots of Miles shared by his parents on social media. 
In honor of his birthday, revisit some of his cutest pictures along the way—and simultaneously brighten your day. 
Happy Birthday, Miles!