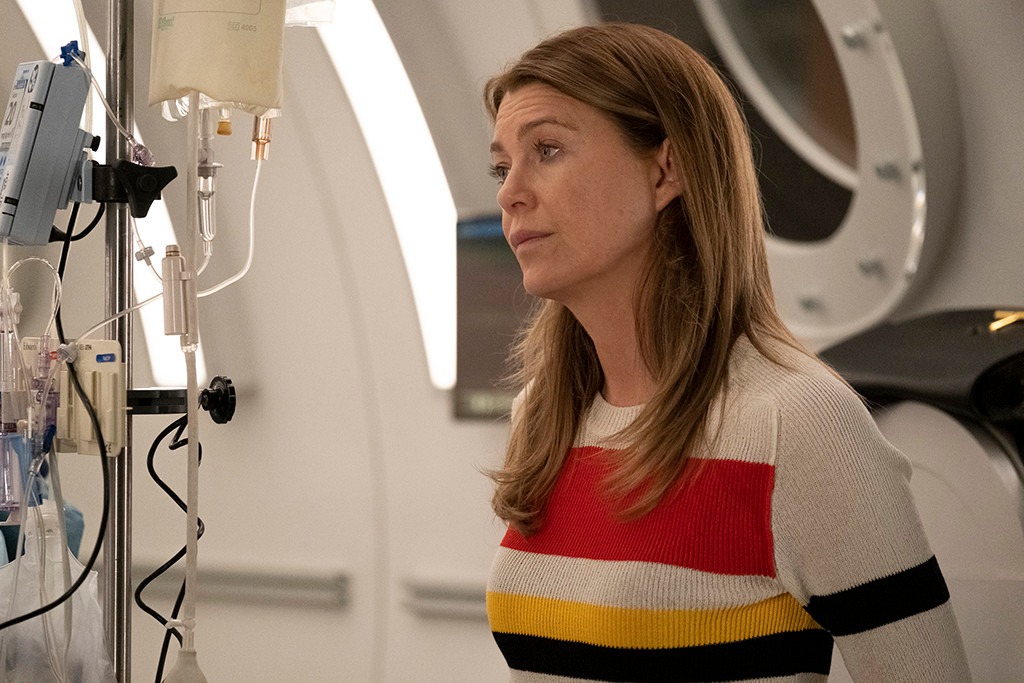 ABC
Doctors are in danger at Grey Sloan Memorial, which means it's season finale time on Grey's Anatomy. 
At the end of last week's episode, a serious fog was rolling in, and several things were going on: Owen and Schmitt were trapped in a car in a pile-up with a terrified agoraphobic on her way to save a boy's life, Amelia and Teddy were trapped in another car with Teddy in labor, Meredith and Alex were stuck with the dying boy in the hyperbaric chamber, and DeLuca is apparently on his way to jail for taking the fall for Meredith's insurance fraud scheme to save a little girl from dying and her family from losing their asylum status in the U.S. 
Meanwhile, Maggie and Jackson are hangin' out in the woods, weathering a couple of different storms. 
Whatever you think is happening is probably not what's happening, as usual, and showrunner Krista Vernoff is here to confirm that for you. 
"The finale is exciting and it's emotional and it's consequential, and right when you think you know how it's all going to end, you're wrong," she told E! News rather ominously. 
As for what's specifically going through Meredith's head as she watches her boyfriend, just after he said "I love you," take the fall for her righteous crime, it's a lot. 
"I think it is as close to a tsunami of conflicting emotions as one can get," she says. "I think that that she terrified and she thinks he's wrong and she's probably moved by the gesture and she's in love with him and hasn't been able to say it. And he's throwing his career away and she hates that. And it's just, it's like there's no way to put words to it. And Catherine is standing right there, she doesn't want to sacrifice Richard, she doesn't want to sacrifice Alex. What can she say? She hasn't had any time to think about it. It's just she's...she is trapped literally and figuratively." 
We had a whole chat with Vernoff about Meredith's latest decisions and her future amidst this mess, which you will definitely want to come back for right after the episode airs tonight on the East Coast. 
For now, Vernoff also spoke a bit about the fact that when Station 19 returns midseason 2020, she will be in charge, making the two shows even more interconnected than they currently are. 
"I guess what I can say is that I'm really excited by the challenge," she said. "The idea of creating a cohesive world between these two shows, a more cohesive world in a world where the characters from one show can appear on the other show and vice versa, it is exciting. It's an exciting challenge. Our writer's rooms are going to be right next door to each other, and I think it's going to be a lot of fun." 
Grey's Anatomy airs tonight at 8 p.m. and Station 19 at 9 p.m. on ABC.