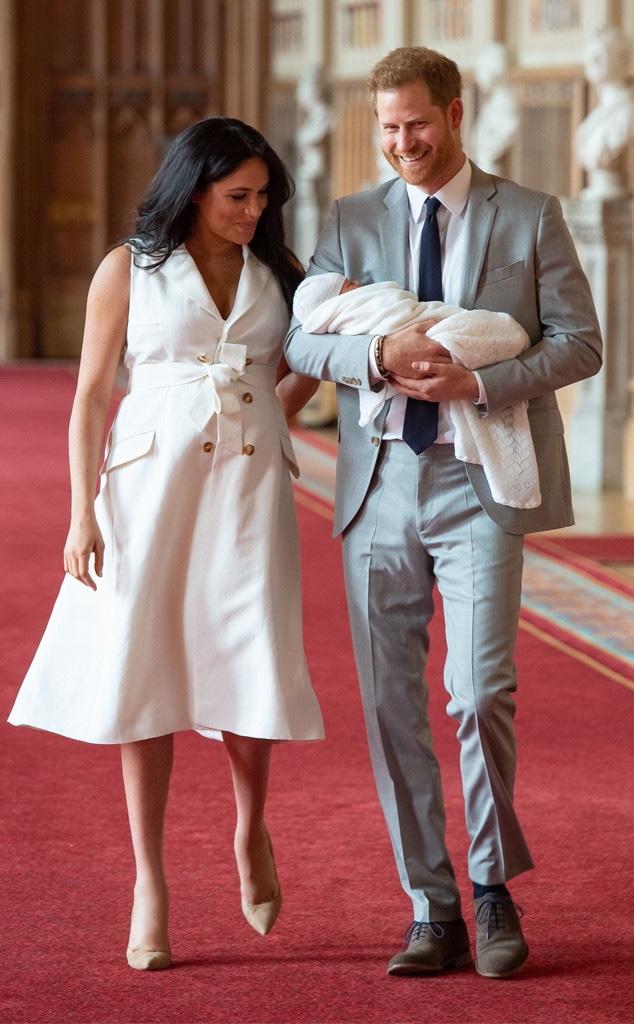 Dominic Lipinski/PA Wire
Those close to Meghan Markle know the truth about the Duchess of Sussex.
Ever since becoming a household name partly because of her relationship with Prince Harry, the former actress has experienced her fair share of not-so-nice headlines.
And while she had experience living in the public eye thanks to her experience on Suits and other projects, becoming a member of the royal family took things to another level.
But through it all, Meghan has been surrounded by a few close friends who continue to speak highly of the new mom.
"What's so frustrating is that you hear these stories and there's no truth to them," longtime friend and makeup artist Daniel Martin shared in the upcoming CBS News special Meghan and Harry Plus One. "It's not the same person."
He continued, "In the years I've known her, the years I've worked with her, she's never had a diva fit, never. I know she doesn't deserve all of this negative press."
According to another friend, Meghan avoids the press coverage. Instead she focuses on her family and other causes close to her heart.
"She doesn't read the bad or the good because…she knows the metrics that you have for your own life cannot be based on a headline that somebody else wrote," Janina Gavankar shared in the upcoming special hosted by Gayle King. "Meghan and I have talked about her being a mother for over a decade. She's always wanted to be a mom."
As Prince Harry and Meghan continue to savor their first weeks as parents, many close to the couple also can't help but acknowledge how special it is that baby Archie is making history as the first British-American, biracial baby born into the British royal family.
"There are still a lot of us who didn't even grow up with dolls that look like us. So, to have the royal family bring a child of color into the world, it's pretty awesome," Janina shared.
Daniel added, "Their child is going to represent what the world is now. It's the dawn of a new generation."
Meghan and Harry Plus One premieres Friday night at 8 p.m. on CBS.