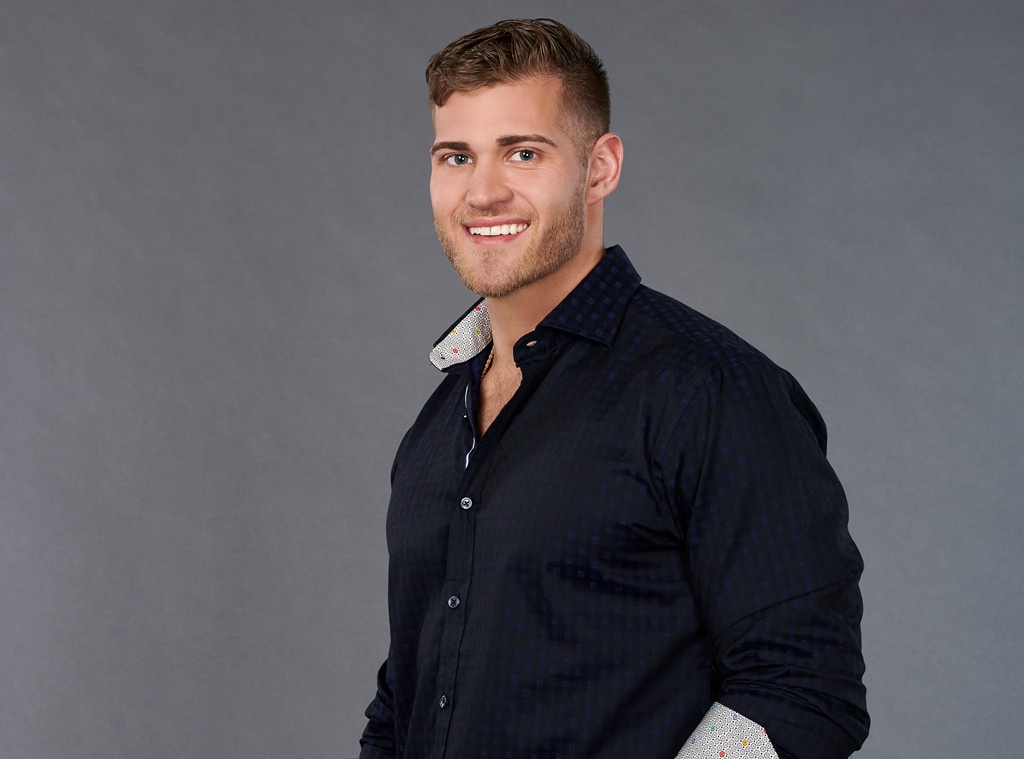 ABC
We need to talk about The Bachelorette's Luke Parker.
Luke, aka Luke P. on the series (you can never have too many Lukes), got the first impression rose from Hannah Brown in The Bachelorette season 15 premiere. And in the trailers for what's to come on the season, the other suitors seem to turn on him. He's seen aggressive and threatening and times, with others labeling him a liar and a psychopath.
"They're very aggressive," ABC's reality boss Rob Mills told Variety about the contestants. "You'll see one guy manipulate time with Hannah. In the second week, there is a guy who doesn't get a date so he shows up at a group date, which turns everyone off. And there is another guy, Luke P., who almost immediately falls head over heels with Hannah — this is a guy who is completely in love with Hannah, but also has some DNA of Chad [Johnson]."
In a preview for the second episode, viewers see Luke admitting his growing feelings for Hannah. Mills said, "I would say [Luke] the one that everyone is going to be talking about."
"There are shades of Chad there. But I don't want to call him a 'villain,' because I don't know that we necessarily have villains anymore — there are a lot more shades of gray," Mills said. "Whether he's in love with Hannah or not, he believes he's in love with her, almost from the very beginning. So he's not necessarily a bad guy, but he is a controversial guy."
Mills also told Variety viewers should keep an eye on songwriter Jed, "because I think there's always a red flag that comes up with a guy who's a singer because there's the question of is he there for fame? But he's somebody that I think people are really going to fall in love with."
Other contestants viewers should keep an eye on are Mike, John Paul Jones and Cam, the man who crashes the date in episode two. Cam "is going to stir things up very early with the guys in the house," Mills said.
Longtime host Chris Harrison told E! News there will be contestants viewers look at as villains.
"There's gonna be villains, and it's not your typical villain," he said. "It's not the typical bad guy that's like a flash in the pan and goes away—although there are those too...What really creates the drama, what really drives this entire season and may dictate how this ends for Hannah and kind of reflects and affects the rest of her life is the drama lasts, and it's about people she cares about. It's not just oh here's the bad guy, he's gone. This thing festers and has to deal with the entire kind of undertone to the season. So that's what's really going to shape the season, and what I think people are going to take away."
The Bachelorette airs Mondays, 8 p.m. on ABC.