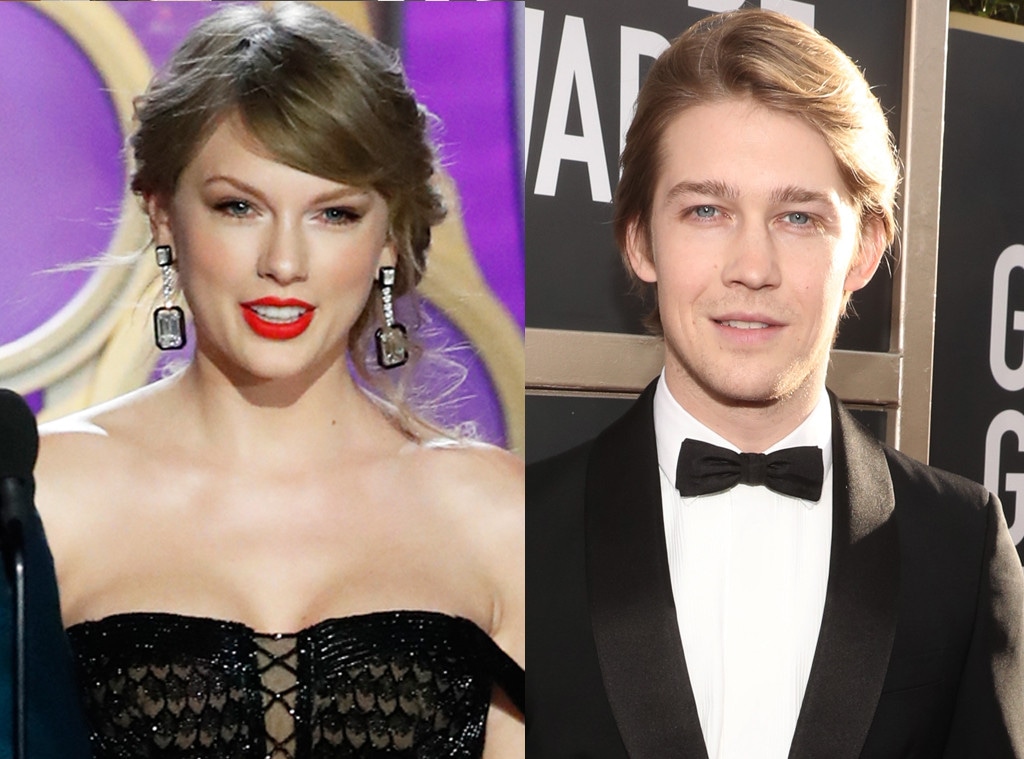 Paul Drinkwater/NBCUniversal via Getty Images Todd Williamson/NBC/NBCU Photo Bank
Taylor Swift appears to have found her endgame.
Today, May 16, marks two years since the "Dress" singer's relationship with Mary Queen of Scots actor Joe Alwyn first went public. By the time reports surfaced of their romance, the talented duo had already been dating for months, choosing to keep their relationship as private as possible. During that time, T.Swift was keeping a very low-profile while secretly working on her album, reputation.
Swift's sixth studio album was a nod to a series of highs and lows in her personal life. While the album had references to heartbreak, getaway cars and deceit, it also gave Swift's fans a glimpse into her new romance with Alwyn.
Since the Grammy winner had been off the radar for much of 2017, Swifties were unaware of what the singer had been up to during her time away. On reputation, Swift let them know—she'd been falling in love with a gorgeous guy with ocean blue eyes.
After tipping a hat to the romance on her album with songs like "Gorgeous" and "Call It What You Want," Swift and Alwyn began making rare public appearances together. In late 2017, Alwyn attended Swift's Jingle Ball performance, where they packed on the PDA. He was also spotted with his family at multiple shows during Swift's reputation tour.
Watch:
Taylor Swift & Joe Alwyn Take Their Romance to New Level
In 2018, Swift returned the favor, attending events for Alwyn's films, evening giving him a sweet-shout on Instagram for his movie, The Favourite.
Despite being in the spotlight, Swift and Alwyn have found a way to keep their romance as private as they want it to be. Instead of posting photos of each other on social media all of the time, they're sharing bits of their romance on their terms, which seems to be the key to their successful relationship.
So, in celebration of #Jaylor, we're looking back at their relationship through the years. Take a trip down memory lane with Swift and Alwyn's romance rewind below!