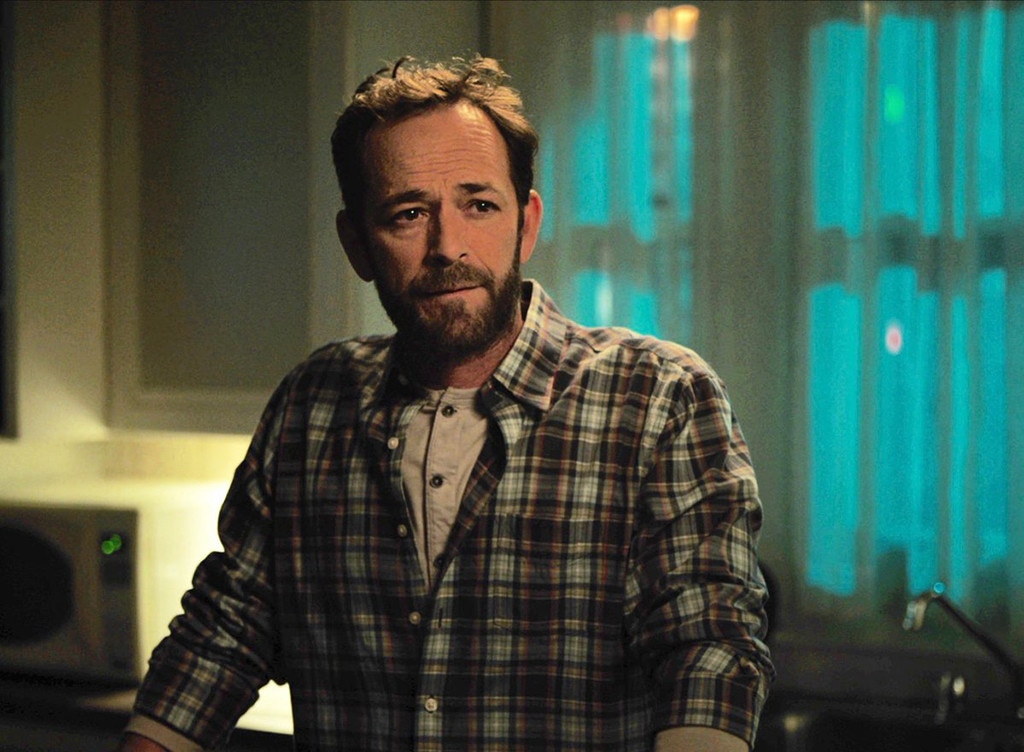 The CW
Riverdale, like the rest of the world, suffered a major loss earlier this year with the death of Luke Perry. 
The actor, who had played Fred Andrews for three seasons, died after a stroke on March 4 with three episodes of the season left to film. The show addressed Fred's absence by saying he was "away" on business, with Molly Ringwald returning as Archie's mother Mary to take care of their son for the last few episodes of the season, but Fred has not yet been written out of the series. 
It might feel clear why to those who kept up with the end of the season and Wednesday's season finale, as there simply wasn't the time that would be needed to deal with the loss of Archie's father, in any capacity. Showrunner and EP Roberto Aguirre Sacasa tells E! News that Fred's continued absence will "absolutely" be addressed when the show returns for season four, at the start of the season.
"When Luke passed, it was such a shock, and it was devastating and we kind of have to deal with the emotion of that, and then you have to figure out everything that comes next," Aguirre-Sacasa tells us. "And we'd already pretty much plotted out the rest of the season. We'd written a bunch of the rest of the season and it felt like rather than try to squeeze something—and for me, something that's so monumental and so defining...and we didn't know how we wanted to deal with it. You know, you're just reacting. So we thought rather than do it quickly or do it wrong, let's take our time, let's figure it out, and let's deal with it at the beginning of season four." 
Season four will also be addressing senior year, the teens' impending graduation and what adulthood might look like for these perpetual high school students. 
"The Archie characters have always been defined by being high school students, and this year is potentially their last year of [being] high school students, and really we're going to play that, and we're going to play with schools in a way we haven't really done since season one, and we haven't really ever done, so we're excited about that," Aguirre-Sacasa explained. 
That may or may not mean we're in for Riverdale: The College Years starting with season five, but there are no current plans. 
"I mean, we've started to talk about what might happen, but you know as always, we're kind of dealing with what's right in front of us," he says. 
Riverdale will return to The CW in the fall.