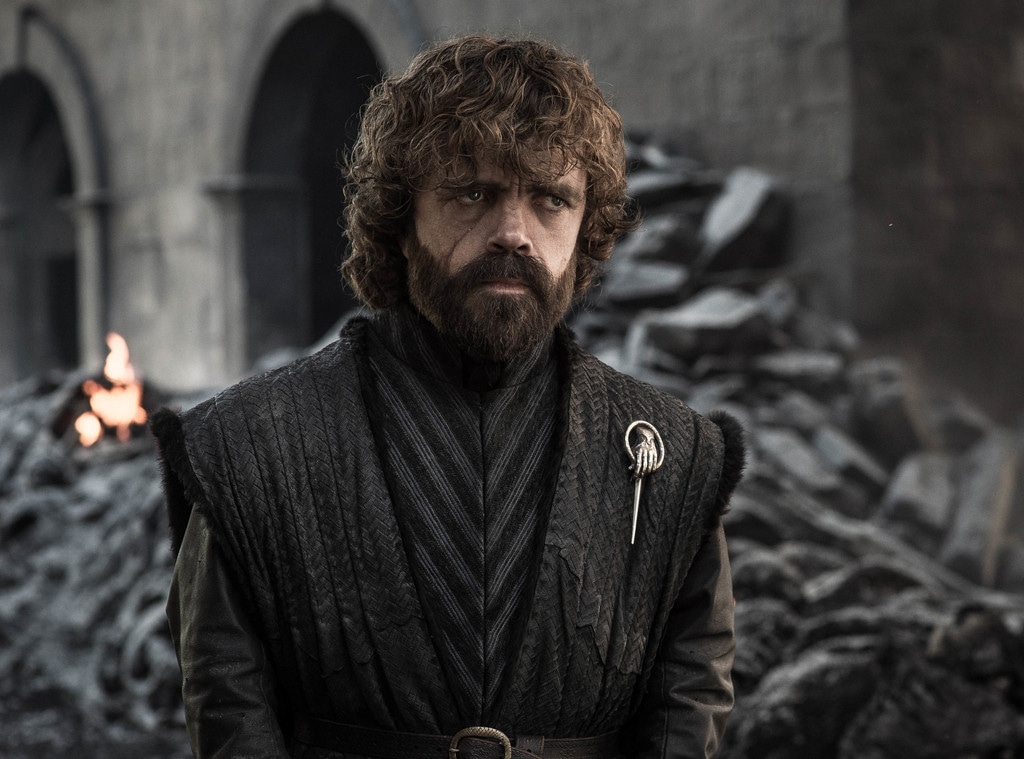 HBO
Exactly what will happen in the Game of Thrones series finale remains to be seen. Details on the fan-favorite HBO drama are predictably being kept under wraps, with a wordless trailer painting a bleak and confusing picture.
Now, we know two things that will happen in the Game of Thrones series finale for sure, not only because they were in the trailer, but because HBO released them as the only two preview photos ahead of the series finale. What's going to happen? Daenerys Targaryen (Emilia Clarke) will peer down on the havoc that she brought to King's Landing—and her army of Unsullied— and Tyrion Lannister (Peter Dinklage) will look morose/concerned/disappointed at…somebody. Probably Daenerys? Who knows!
The trailer also featured smoky shots of Jon Snow (Kit Harington) and Davos Seaworth (Liam Cunningham) among the wreckage, Arya Stark (Maisie Williams) approaching the Unsullied and Dothraki troops and Tyrion taking his time to walk toward someone or something. In case you forgot—or blocked it out—the penultimate episode ended with Daenerys, who was atop Drogon, deciding to bring the fire to King's Landing after they had secured the surrender.
"It's in that moment, on the walls of King's Landing, where she's looking at that symbol of everything that was taken from her when she makes the decision to make this personal. We wanted her to be just death from above as seen from the perspective of the people who are on the business end of that dragon," he said. "In most large stories like this, it seems like there is a tendency to focus on the heroic figures and not pay much attention to the people who may be suffering from the repercussions of the decisions made by those heroic people and we really wanted to keep our perspective and our sympathies on the ground at this moment 'cause those are the people who are really paying the price for the decisions that she's making."
Game of Thrones series finale airs Sunday, May 19 at 9 p.m. on HBO.