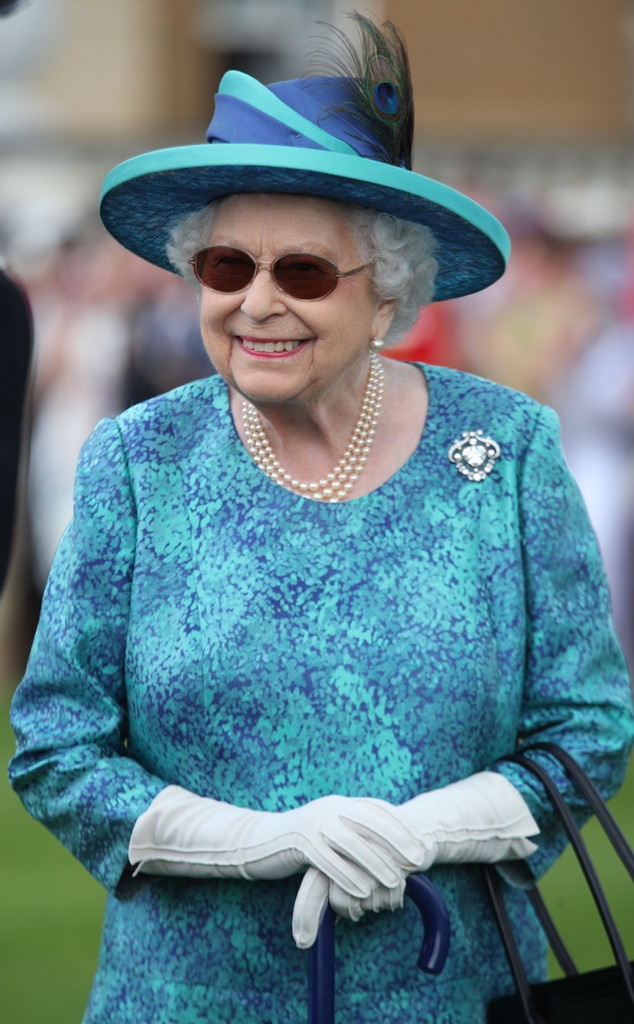 Yui Mok - WPA Pool/Getty Images
It's that time of year again at Buckingham Palace. 
As has been royal tradition for more than 150 years, the annual series of garden parties at Buckingham Palace kicked off on Wednesday with Queen Elizabeth's son Prince Charles hosting the first soirée alongside his wife, Camilla, Duchess of Cornwall, and sister, Princess Anne, on behalf of the monarch. 
The gathering marks the first of four held every year, three within the Buckingham Palace gardens and one at the Palace of Holyroodhouse in Scotland. Over the many decades, the tradition has evolved into an event for celebrating public service with more than 30,000 different types of people who have impacted their community invited annually. An estimated 10,000 people are invited to each party, nominated by a network of sponsors throughout the country. 
So, what can those lucky guests expect within the palace grounds? For one, there will be plenty of tea. Around 27,000 cups of tea are served at each party along with an estimated 20,000 sandwiches and 20,000 slices of cake eaten. 
VICTORIA JONES/AFP/Getty Images
As evidenced by the photographs, guests are elegantly dressed with some donning uniforms and women typically sporting hats or fascinators. Upon arrival, attendees are allowed to explore the gardens, which are typically closed to the public. 
If you're a guest, you can also look forward to a chance meeting with a member of the royal family as it is an opportunity for the monarch and others to talk with a range of citizens. The royals circulate among the guests on individual routes with Queen Elizabeth II also meeting with guests inside the Royal Tea Tent as two military bands play music. 
Such was the case for 91-year-old retired marathon runner Iva Barr, who got to meet Prince Charles at the party on Wednesday. As she told the press, "He was as charming as I thought he would ever be."