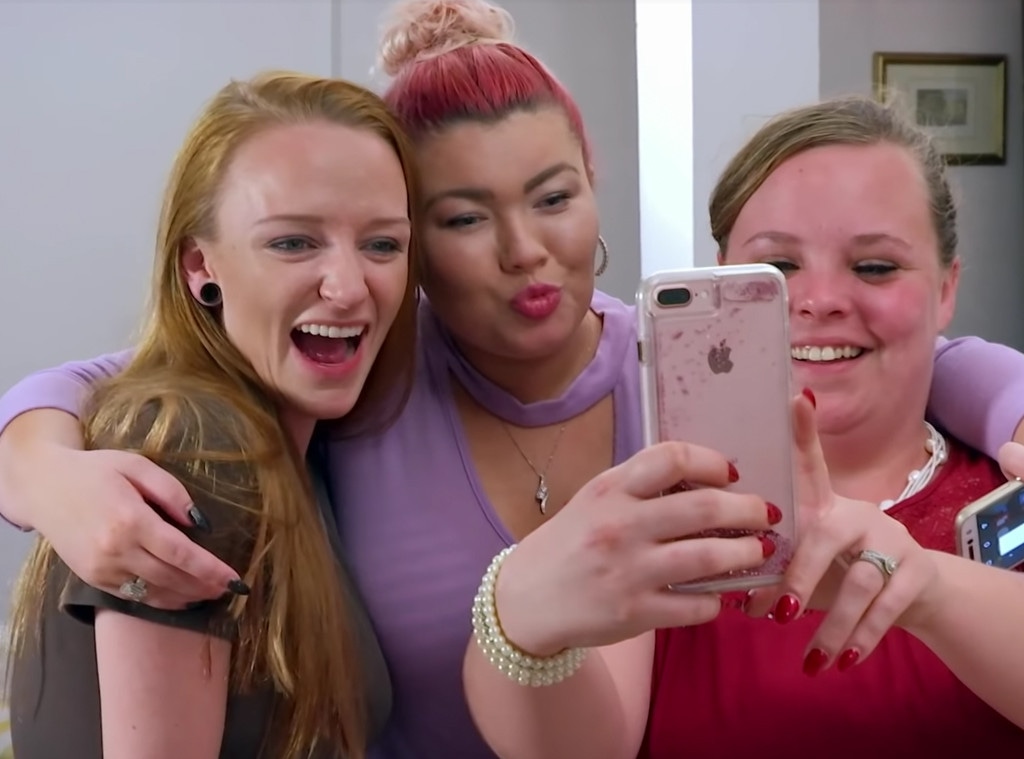 YouTube
It's been 10 years (but eight seasons) of Teen Mom OG, and the ladies at the center of it all are facing some of their toughest challenges yet.
Amber Portwood, Catelynn Baltierra, Maci McKinney and Cheyenne Floyd return for a new season of drama on Monday, June 10. In the new season, cameras follow the ladies as they deal with new struggles and triumphs. This season, Catelynn and husband Tyler Baltierra welcome their third daughter, Vaeda, while Maci must explain to son Bentley why his father Ryan Edwards is in jail.
"The anger that's still there, it's not about me, it's about Bentley," Maci says.
Meanwhile, Amber faces her mental illness head on and Cheyenne's co-parenting relationship with Cory hits new lows.
"I'm sick and tired of every season being depressed," Amber says in the trailer.
Take a look at the trailer below and prepare for the nostalgia.
"You have to be strong to be on this show for this long," Amber says.
MTV wants viewers to celebrate 10 years of love, strength, hope and family, "because this is the season 10 years in the making."
Last season's addition, Bristol Palin, will not return. "Teen Mom OG wasn't a fit for me, it took away my peace.. and honestly - my peace has a price tag that no one but God can afford. $ doesn't impress me, I don't entertain bs, and walking away from this show allows God to rebuild me (and my little fam) in the right direction," Bristol said in April 2019.
In an email, MTV said research has shown the reality show helped decline the teen birth rate and the network intends to continue shining the light on the realities of teen parenthood.
Teen Mom OG premieres Monday, June 10 at 9p.m. on MTV.