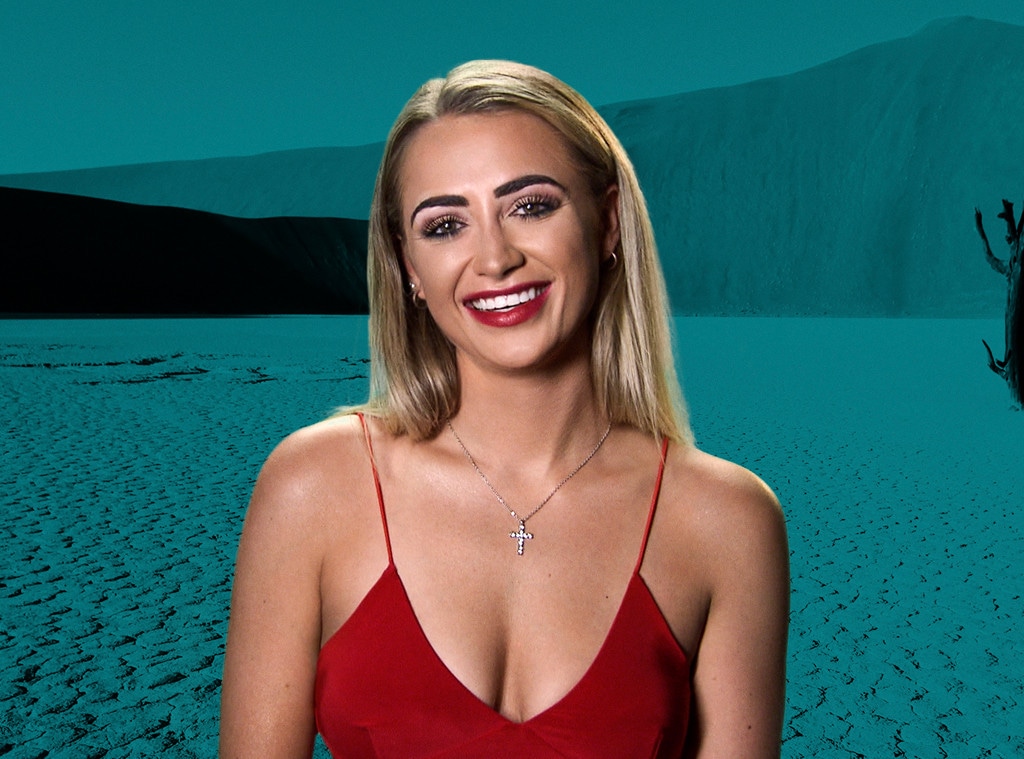 MTV
Did MTV's The Challenge: War of the Worlds save the most intense for last?
In the below exclusive sneak peek of The Challenge's finale, well, challenge, Georgia Harrison of Love Island fame, one of the prospects in this season, is seriously struggling. And there's no judgement here—she's pedaling a bike through desert. Sand and bikes don't mix.
"It is extremely hard to pedal this bike up the sand," she says in a confessional. "I'm starting to get really, really hot. I've never felt like this before."
After a few tumbles, it looks like Georgia is going to make it through the task, until…
Yeah. Watch the clip below.
Natalie Duran aka Ninja of American Ninja Warrior passes her by, but not without giving her some words of encouragement.
"It hurts me seeing Georgia struggle so much, but at the same time I'm in a lot of pain too," Natalie says. "My biggest weakness coming into this final is that I don't have the best endurance running, so if Georgia's struggling on the bike, this is better for my game."
"I need a break," Georgia says in the sand. "I can't see."
Does The Challenge have a medical emergency on its hands?
Georgia's competitors in the finale include Natalie, Cara Maria Sorbello, Mattie Lynn Breaux, Hunter Barfield, Wes Bergmann, Theo Campbell and Turabi "Turbo" Camkiran. The prize on the line? Just a little sum of money: $1 million.
The Challenge: War of the Worlds airs Wednesdays, 9 p.m. on MTV.