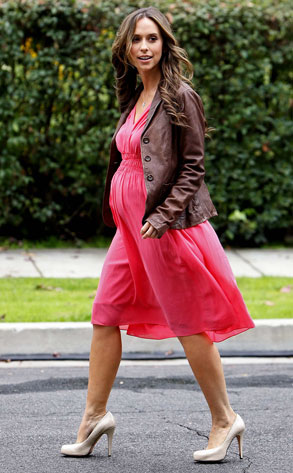 Karl Larsen/INFphoto.com
Jennifer Love Hewitt is having a baby!
OK, maybe not in real life, but her Ghost Whisperer character, Melinda Gordon, is finally preggers.
So who's the proud papa? Jim or Sam? All signs point to...Jim!
(Bet the tabs wish it were J.Love's real-life love interest, Ghost costar Jamie Kennedy!)
"Do the math," says Ghost Whisperer show runner P.K. Simonds, "less time has passed for our characters than has passed in the broadcast calendar...basically, time slowed down in the aftermath of the big events at the beginning of the season. [The 12 episodes] since Jim died have taken less than 12 weeks in terms of Jim and Melinda's lives."
Whaaa?
Read on for more about the pregnancy, Melinda's dead husband and tonight's epic episode...