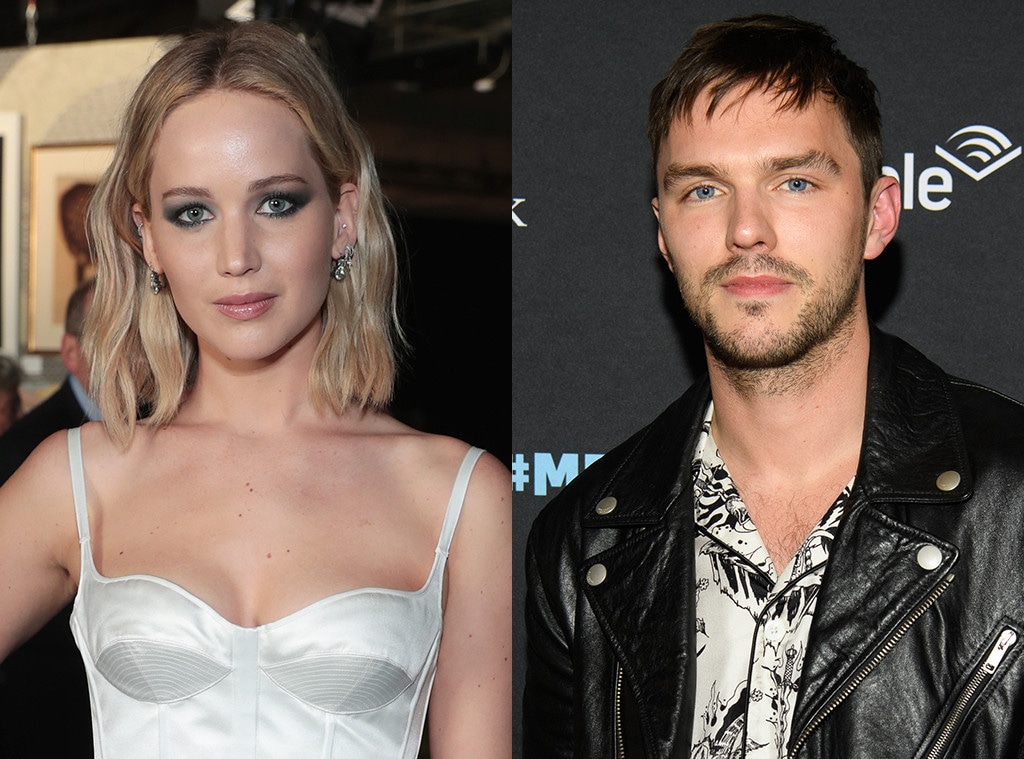 Cindy Ord/Getty Images for Brooklyn Academy of Music, Dave Kotinsky/Getty Images for 2019 Montclair Film Festival
They'll always have X-Men.
Though Jennifer Lawrence and Nicholas Hoult split in 2014, the friendly exes have continued working together on the franchise that introduced them way back in 2010.
"It's like going back to school after the summer holidays," Hoult recently told Elle about reconnecting on the latest installment, Dark Phoenix. "The reality of [the X-Men franchise] is there are lots of characters, so everyone was together for brief periods, but not every day for four months."
The duo met during a screen test for 2011's superhero flick X-Men: First Class and their connection was, well, instantly super. "He's my favorite person to be around and makes me laugh harder than anybody," Lawrence gushed in 2012, hailing Hoult as her boyfriend and best friend. "We can eat Cheetos and watch beach volleyball and we turn into two perverted Homer Simpsons, like, 'Oh, she's got a nice ass.' I never thought we'd have such different opinions on asses."
And though they briefly broke up in 2013, they reunited on and off screen for X-Men: Days of Future Past. "It's fun because in this business you are away from one another for long periods of time, so when you're on set together it's a brilliant thing, because you actually get to spend time together," he explained at the time. "Especially with this film, I got to spend time with her."
Alas, when they finally threw in the towel by 2014, Lawrence struggled to readjust. She had cut ties with Hoult and had finished filming the Hunger Games. "I was also in a relationship with somebody for five years and we broke up around the same time I wrapped the movies," she confessed during an interview with Diane Sawyer. "Being 24 was this whole year of, 'Who am I without these movies? Who am I without this man?'"
Watch:
7 Things to Know About Jennifer Lawrence & Cooke Maroney's Romance
As time would prove, she'd be perfectly fine without both. Today, she and Hoult have happily moved on. Last April, he welcomed a son with model girlfriend Bryana Holly. Meanwhile, Lawrence engaged to art gallery director Cooke Maroney.
Over the weekend, the duo celebrated their engagement with a party in New York City. The bride-to-be wore a pink-peach gown by L. Wells Bridal, which boasted billowing, long sleeves and a thigh-high slit. As a source told E! News, the were "very dressed up" and "happy."