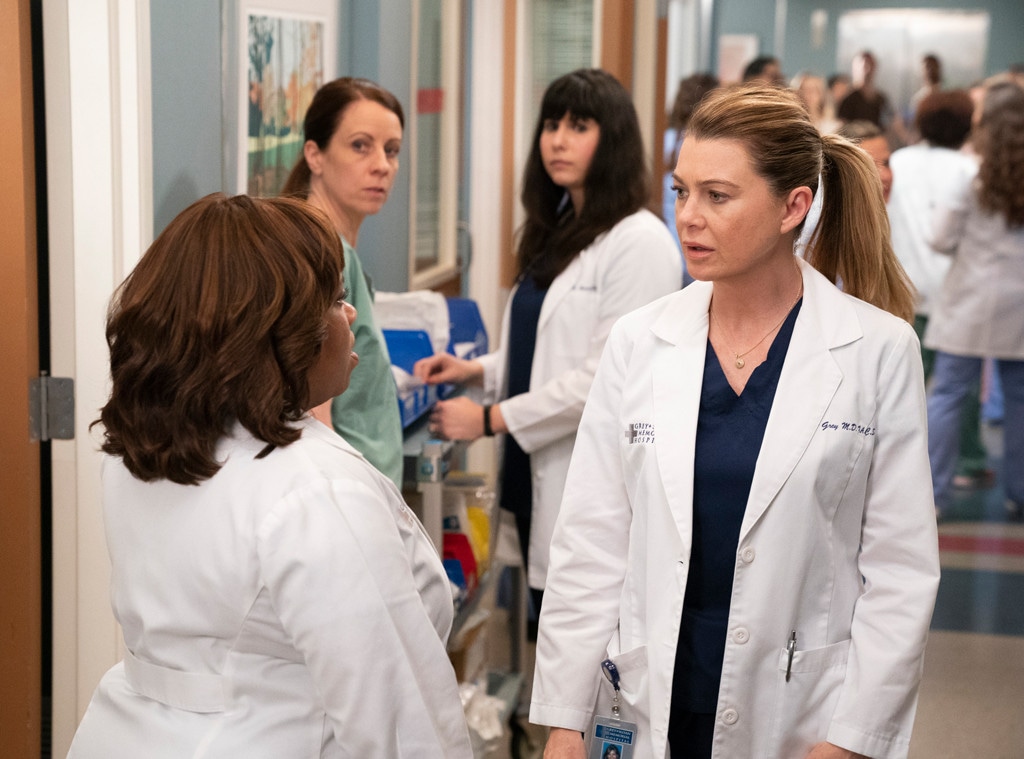 ABC
Fear not, Grey's Anatomy remains on Thursdays at 8 p.m. on ABC.
The Disney-owned network revealed its fall 2019 TV schedule featuring very little changes. Rookie moves to a new night, Fresh Off the Boat stays on Fridays, and the new Black-ish prequel Mixed-ish will be paired on Tuesday nights. The Conners remains on Tuesdays, kicking off the night at 8 p.m. as it did last season.
Missing from the fall schedule? Station 19, which will now be overseen by Grey's Anatomy showrunner and executive producer Krista Vernoff. Most of ABC's new shows are being kept for midseason, including The Baker and the Beauty, For Life and United We Fall. Only three new shows are slated to debut in the fall 2019 TV season.
"Since the beginning of the year, ABC has been the No. 1 network with a schedule that is working, and we are going to nurture it," Karey Burke, president of ABC Entertainment, said in a statement. "Going into next season, our priorities are stability and launching shows in a way our audience will know we are committed to them. Add to that some of the most buzzed-about titles and top talent of the recent pilot season, and we have an enviable combination that sets the stage for us to win with women and grow our overall reach."
Monday
8-10 p.m. Dancing With the Stars
10–11 p.m. The Good Doctor
Tuesday
8-8:30 p.m. The Conners
8:30-9 p.m. Bless This Mess
9-9:30 p.m. Mixed-ish (new series)
9:30-10 p.m. Black-ish
10-11 p.m. Emergence (new series)
Wednesday
8-8:30 p.m. The Goldbergs
8:30-9 p.m. Schooled
9-9:30 p.m. Modern Family
9:30-10 p.m. Single Parents
10-11 p.m. Stumptown (new series)
Thursday
8-9 p.m. Grey's Anatomy
9-10 p.m. A Million Little Things
10-11 p.m. How to Get Away With Murder
Friday
8-8:30 p.m. American Housewife
8:30-9 p.m. Fresh off the Boat
9-11 p.m. 20/20
Saturday
8-11 p.m. Saturday Night Football
Sunday
7-8 p.m. America's Funniest Home Videos
8-9 p.m. (TBA)
9-10 p.m. Shark Tank
10-11 p.m. The Rookie