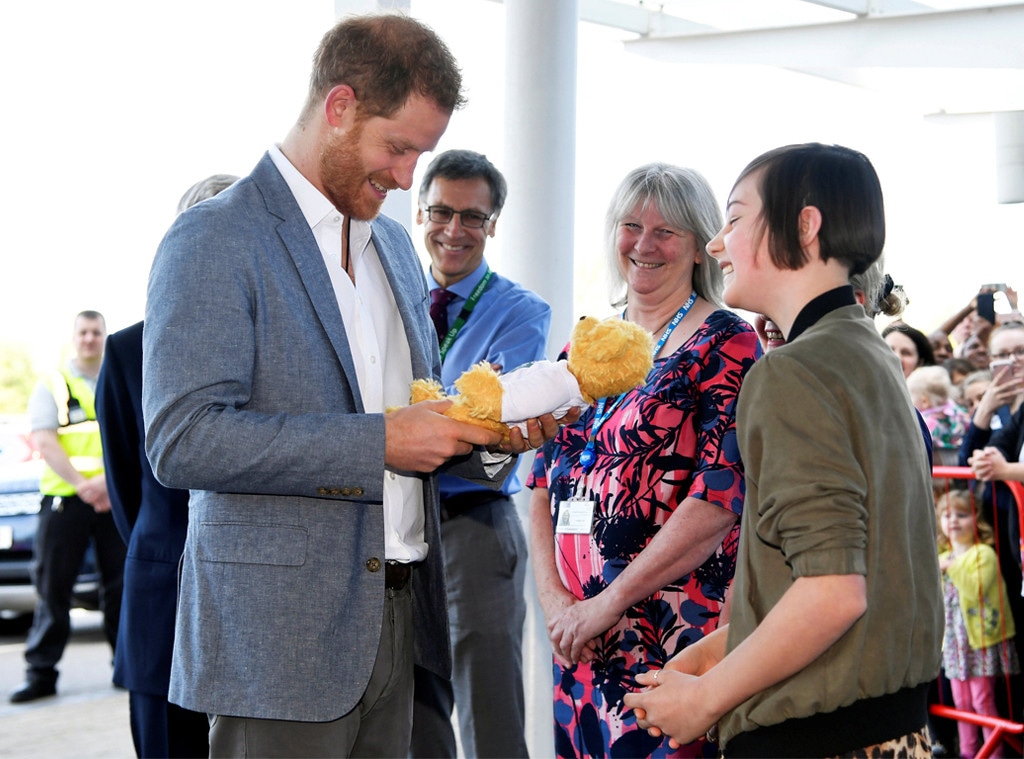 Toby Melville/PA Wire
Prince Harry's son, Archie Harrison Mountbatten-Windsor, is still too young to accompany his father on royal engagements. However, that doesn't mean the baby boy is out of mind when his proud papa is away.
The Duke of Sussex proved this to be true when he visited the Oxford Children's Hospital on Tuesday. 
During the trip, the royal met with parents of children who have been battling cancer. One of these parents included Ida Scullard from Aylesbury, whose 3-year-old son, Emmett, is in remission after being diagnosed with testicular cancer at the age of 2. She was also holding her 10-week-old daughter Ida and started speaking with Harry about his newborn.
"Harry asked me if she was over the stormy period as babies are supposed to be grumpy for the first 10 weeks—and she is," the mother of two said. "He said he's getting used to the baby now and how Archie has fitted into family life. He said he just feels part of the family and he can't imagine life without his son."
Although, like many new parents, Harry hinted he's getting less sleep since welcoming the child. The first-time dad told another patient Archie had been keeping him up the night before.
These weren't the only times the newborn was brought up in conversation. The duke also received a teddy bear for Archie from 13-year-old Daisy Wingrove, a former patient of the hospital. After receiving the gift, Harry let out a big sigh and "Ahhh."
In addition, he visited with teenagers in a ward specifically tailored to the needs of young adults and spoke with members of the hospital's staff. He also visited the hospital's school to meet student and their teachers.
Before heading out, Harry stopped by the Oxsrad Disability Sports and Leisure Centre, which was opened by his mother, the late Princess Diana, in 1989. The center supports people with disabilities and offers sports, exercise, rehabilitation sessions and fitness classes.