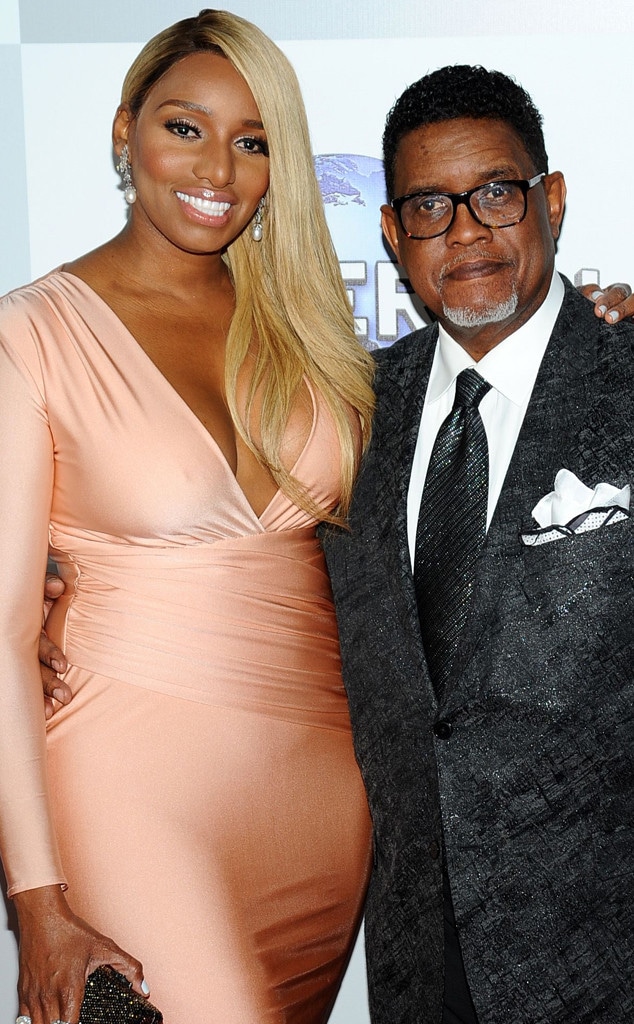 Andreas Branch/Variety/REX/Shutterstock
Nene Leakes has a reason to celebrate. 
On Monday, the Real Housewives of Atlanta star took to social media with some special news to kick off the week: a year later, her husband Gregg Leakes is cancer free. "Look at God! We are over joyed to say, we saw the doctors for the results of Gregg's Pet Scan he took last week! Test show, wait for It.....WE ARE CANCER FREE!!!" she wrote on Instagram. "Yes God! Now i can go give Gregg a black eye since so many thinks he's abused."
Last month, the star gave fans an update on her longtime husband's cancer fight by sharing he had reached a milestone with chemotherapy. 
"This all started May 5th 2018...It's been a long emotional ride for our entire family! Listen up American.....TODAY my husband @greggleakes has completed 6 months of chemotherapy!" she wrote at the time. "Awesome job hunni! I'm so happy for you and the strength you showed during this difficult time in your life! PS: Thank you to all of our family, friends, fans, doctors and nurses who lifted us up in constant prayer, sent recipes, doctors info, gave advice and gifts! We love you PSS: what a relief! We finally get to share with the world what we've been going thru."
Last November, it was revealed her husband was battling stage three colon cancer after the couple shared months earlier in June 2018 that he had been diagnosed with cancer. 
"It's a very hard role to take care of someone," NeNe said on the Bravo show's season 11 premiere. "I feel like, if I crumble, then Gregg and Brentt—it's going to be over. I just feel like I have to be the strong voice." 
She added, "I put on a brave face, but I have my moments in my bedroom, usually alone. I've had many moments in my car. If my car could talk it'd be like, 'This bitch cries too much.'"
Fortunately, NeNe doesn't have a reason to cry, but instead, a reason to smile thanks to her husband's happy news.