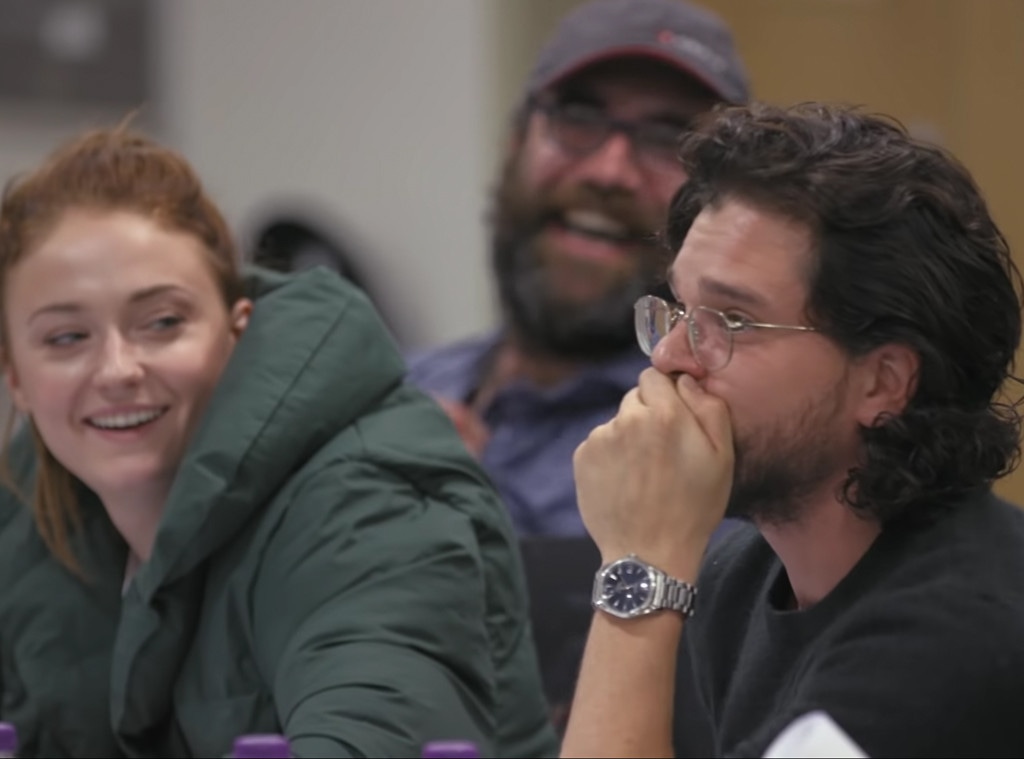 HBO
Get the tissues! Man the comfort food! Turn off notifications! The trailer for Game of Thrones: The Last Watch is here and if the sneak peek of the documentary is any indication, you're going to need a minute after watching the whole thing.
In the trailer below, witness the final table read, see how the crew built the enormous set pieces and try not to cry as you witness Kit Harginton's shocked tears and Emilia Clarke's final scene—ever.
"This is strange. Here we are at the last table read. It's like looking around and seeing your family," co-creator D.B. Weiss says in the trailer below over cuts of crying cast members.
The two-hour documentary film comes from Jeanie Finlay. She was embedded on set of the series for a year, chronicling the creation of the show's biggest and most complicated season. Look for the doc to "reveal the tears and triumphs involved in the challenge of bringing the fantasy world of Westeros to life in the very real studios, fields and car-parks of Northern Ireland," HBO said in a press release.
Described as an "up close and personal report from the trenches of production," the movie will show how production was completed while battling extreme weather, deadlines and a growing fandom always on the hunt for spoilers.
"Much more than a 'making of' documentary, this is a funny, heartbreaking story, told with wit and intimacy, about the bittersweet pleasures of what it means to create a world—and then have to say goodbye to it," HBO said in a release.
Game of Thrones: The Last Watch airs Sunday, May 26 at 9 p.m. on HBO.