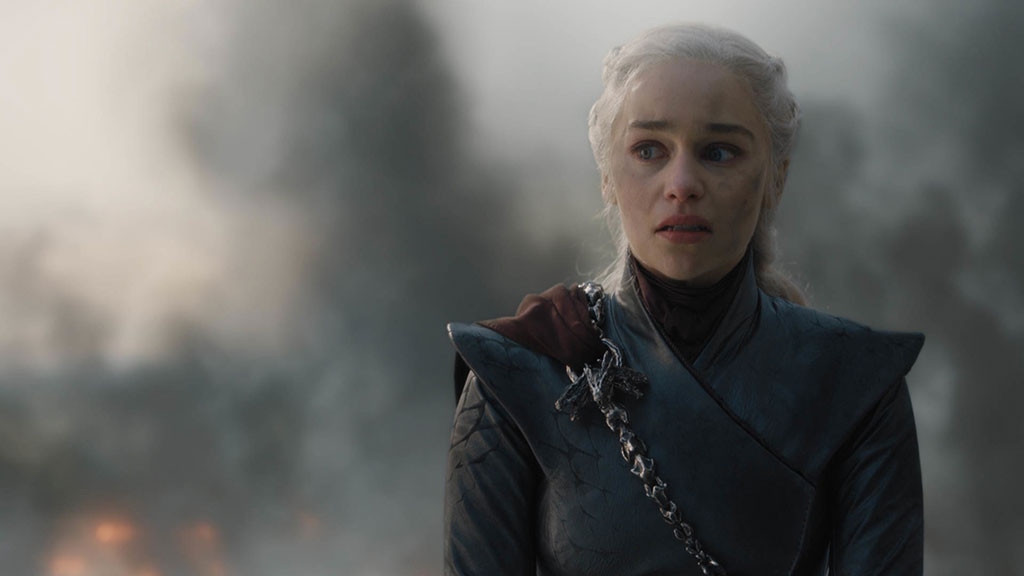 HBO
Emilia Clarke, the woman who has brought Daenerys Targaryen to life for eight seasons of Game of Thrones, has something to say about the controversial penultimate episode.
In "The Bells," Daenerys is triumphant in taking King's Landing. It looks like it will be a (relatively) bloodless coup with her allied forces besting the Lannister's mercenaries and troops. There's a pivotal scene whereatop Drogon, Daenerys sees the Red Keep, the home her family built, and well, she kind of snaps.
"She feels empty. It wasn't what she thought it was. It's not enough," director Miguel Sapochnik said in the behind-the-scenes video below. "Emilia's really nice. And she cares. She's a whole bunch of things that Dany isn't. So, reaching this part of Dany was a tough call for her."
Daenerys and her dragon lay siege to the city, burning troops and civilians alike.
"Every single thing that's led her to this point, and there she is, alone. We've all got this part of us, that part that goes, 'I'm gonna put that chocolate cake down.' [Laughs.] 'And I'm going to walk away.' We can't be getting into these moral conundrums all the time. I'm not saying chocolate cake is a moral conundrum—eat as much f--king cake as you want—but those things that you wrestle with in yourself," Clarke explained in the video below.
She also took to Instagram to share a photo of her behind the scenes with a big bottle of champagne. "This is what it took not only to shoot ep5...but to watch it too!" she captioned the photo, including the hashtag "#soshockingitblewmywigoff."
Co-creator D.B. Weiss said Daenerys knows she won the war, but then decides to make it personal. "It's one of my favorite Emilia performance moments because it too place on the back of, like, a giant green dragon buck without a real thing anywhere in sight," he said.
"Ultimately, she is who she is, and that's a Targaryen. You know, she has said repeatedly throughout the show, 'I will take what is mine with fire and blood.' And in this episode, she does it," co-creator David Benioff explained.
Daenerys' actions rubbed some viewers the wrong way. Actress Minnie Driver took to Twitter to poke fun at the situation and compare it to what happened with Fresh Off the Boat star Constance Wu.
Riverdale executive producer Sarah Schechter also voiced her frustration on Twitter and called out the show's lack of women writers and directors.
The final episode of Game of Thrones airs Sunday, May 19 at 9 p.m. on HBO.