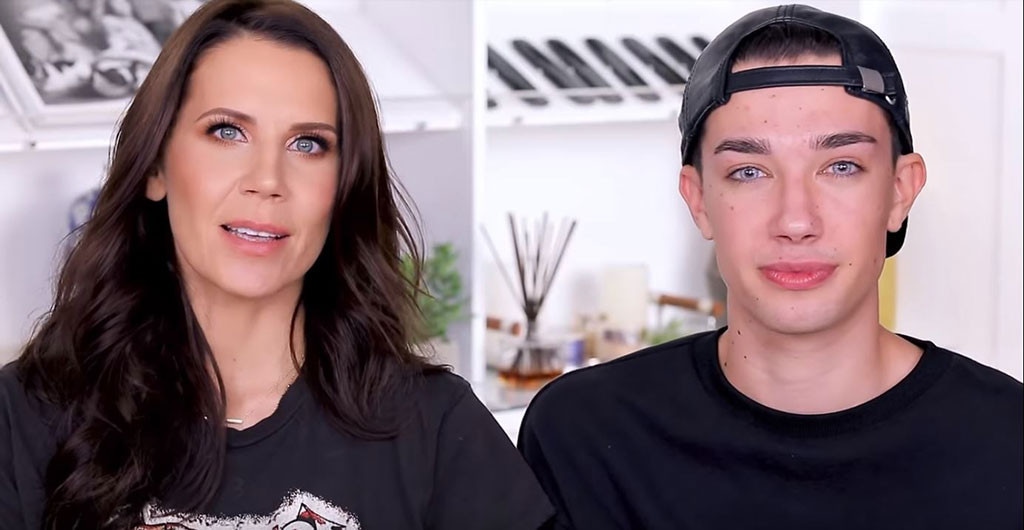 YouTube
Tati Westbrook is taking a step back from the camera.
After severing ties with her YouTube protégé James Charles last week, the beauty guru announced she would not be posting a video to her channel today. (Tati typically uploads new content every Monday, Wednesday and Friday.)
"My heart is still too heavy," she tweeted to her 1.22 million followers. "I feel like I need to remind you that we can hold truth & inspire change without grabbing onto hate. Honor your blessings, don't abuse them. Celebrating pain will only bring it to your door. Love you guys, see you soon."
On Friday, Tati posted a scathing, 43-minute tell-all video, in which she explained how hurt and betrayed James has made her feel recently. She also criticized the 19-year-old, who once boasted 16 million subscribers, for being ungrateful and inappropriate with fans. (You can read a full breakdown of their drama here.) 
"How entitled do you have to be to think that you have it rough? You are a 19-year-old millionaire," she said in her "Bye, Sister" video. "You do not get to wake up and stress out about how unfair your job is. That is so ridiculous to me. Get off your high horse and have some respect. You don't have any for the people who are in this industry and that's the sad fact."
Later that day, a bare-faced James apologized in an 8-minute video, describing how Tati took on a "parental" role in the early days of his career and was always his "shoulder to cry on at three in the morning."
"What sucks the most is that I know there's nothing I can say or do to ever earn that friendship or trust back but I don't blame them for it," he added. "A lot of the time when I've had to address things in the past, I've acted out of impulse and I've gone off and tried to pull receipts or facts or screenshots and play the victim and I'm not doing that today, I'm not. That is all I have to say, I'm sorry."
Now, some fans taking sides—and calling his bluff. In just one day, James lost more than 1 million subscribers and followers on his various social platforms. According to Newsweek, even A-listers such as Miley Cyrus, Kylie Jenner, Katy Perry, Demi Lovato, Tana Mongeau and Shawn Mendes are unfollowing the once raising star. 
And, from the looks of it, the drama is just getting started.