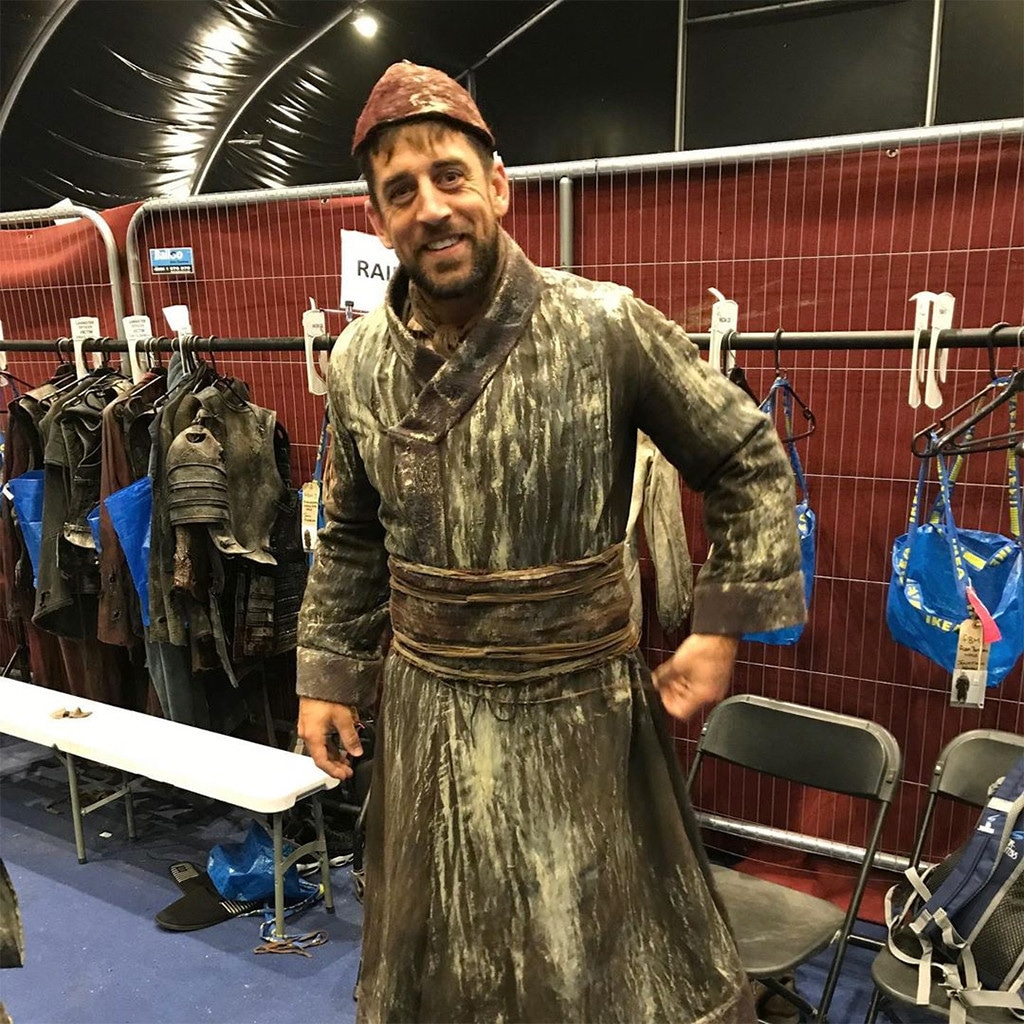 Instagram
The Game of Thrones celebrity cameo list grew by one in the penultimate episode of the series. In "The Bells," footballer Aaron Rodgers made a cameo as a King's Landing citizen. Warning, spoilers follow!
Rodgers appeared while Daenerys Targaryen (Emilia Clarke) set fire to the streets of King's Landing. The professional footballer teased a potential appearance for some time. After the the episode, he took to Instagram and shared a behind-the-scenes photo.
"It was just for a few seconds, but I'll always be thankful to have been on the penultimate episode of @gameofthrones," Rodgers posted on Instagram. He used the hashtag "#crazyepisodetonight" and fire emojis to close out his caption.
Rodgers is just the latest celebrity cameo on the series. It's generally been bands and musicians who popped on the show, but in the final season Martin Starr, Rob McElhenney and series co-creators David Benioff and D.B. Weiss have appeared in small roles.
Other cameos of the years included Chris Stapleton, Ed Sheeran, Sigur Rós and pitcher Noah Syndergaard.
The Game of Thrones cameos usually come out about when the creators and celebrity fans are mutual fans of each other. In McElhenney's case, he's been a longtime fan of the series and even invited Weiss and Benioff to write an episode of his long-running FXX comedy It's Always Sunny in Philadelphia. Get the backstory on the Game of Thrones cameos below.
The final episode of Game of Thrones airs Sunday, May 19 at 9 p.m. on HBO.