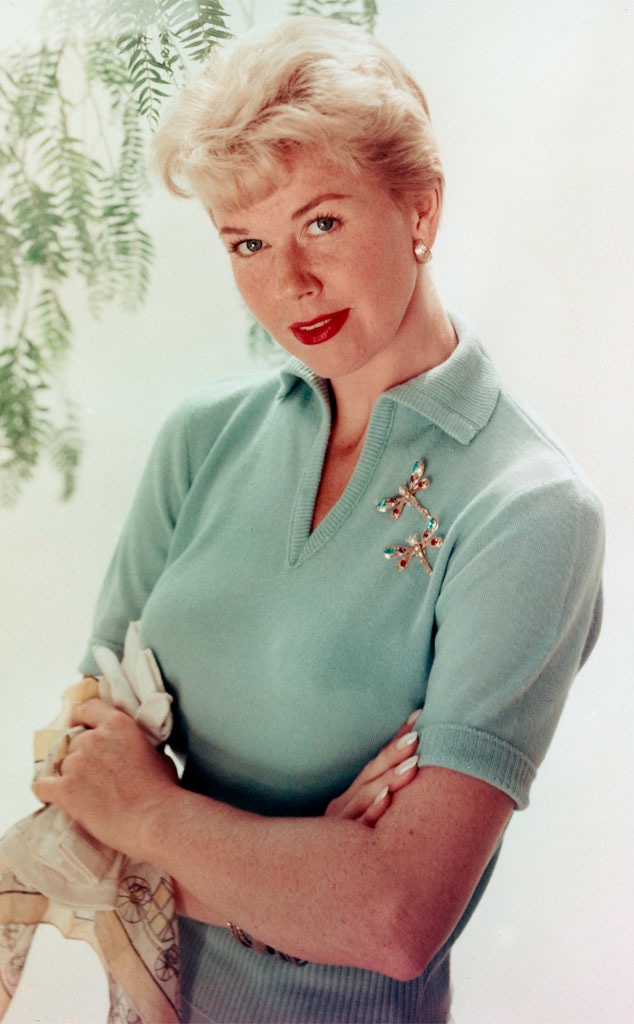 Silver Screen Collection/Getty Images
Hollywood has lost a beloved legend. 
Doris Day, the actress and singer who personified classic Hollywood in the '50s and '60s, has died, the Doris Day Animal Foundation announced on Monday. According to the foundation, Day died at her Carmel Valley, Calif. home early Monday while surrounded by a few close friends. 
"Day had been in excellent physical health for her age, until recently contracting a serious case of pneumonia, resulting in her death," the foundation said in a public statement. Day was 97 years old, recently celebrating her birthday on April 3. 
From 1948 to the early 1970s, the Ohio native captivated audiences on the silver screen with hit movies and musicals like Calamity Jane and Pillow Talk. In an age of iconic screen sirens, the triple threat became known for her wholesome image as America's sweetheart. 
Despite a successful film career alongside co-stars like Rock Hudson, James Garner and Cary Grant, Day bid farewell to acting following The Doris Day Show in 1973. 
Silver Screen Collection/Getty Images
Day was married four times, first to Al Jorden, with whom she had her first and only child, son Terry Melcher. Melcher died in 2004. The performer was also married to George Weidler, Martin Melcher and most recently, Barry Comden. Following Martin Melcher's death, she discovered her earnings had been spent and was left in debt. As a result, Day filed a lawsuit against their lawyer that was ultimately successful. 
Her talents garnered her an Oscar nomination and multiple Golden Globe awards, including the Cecil B. DeMille Award in 1989. In 2009, she was honored with the Grammy Lifetime Achievement Award and three of her songs earned Grammy Hall of Fame Awards, including "Que Sera, Sera (Whatever Will Be, Will Be)" in 2012. In 2004, former President George W. Bush awarded her the Presidential Medal of Freedom. 
In 1978, the star and longtime animal lover founded the Doris Day Animal Foundation. As a fundraiser for the foundation, fans would gather annually in Carmel Valley to celebrate Day's birthday. The star, who gave a rare interview to The Hollywood Reporter last month, could still feel the impact of her career all these decades later. 
"I get so many love letters from fans as young as 8 years old, telling me they were introduced by my films and music by their great-grandmothers, and my movies make them happy. Different films resonate with viewers for different reasons, but the common thread seems to be that my films are uplifting," she told the magazine. On the topic of her legacy, she added, "I enjoyed working and always tried to do the best job I could with every role. I'm thrilled to know that people are still watching my films and are uplifted by them."