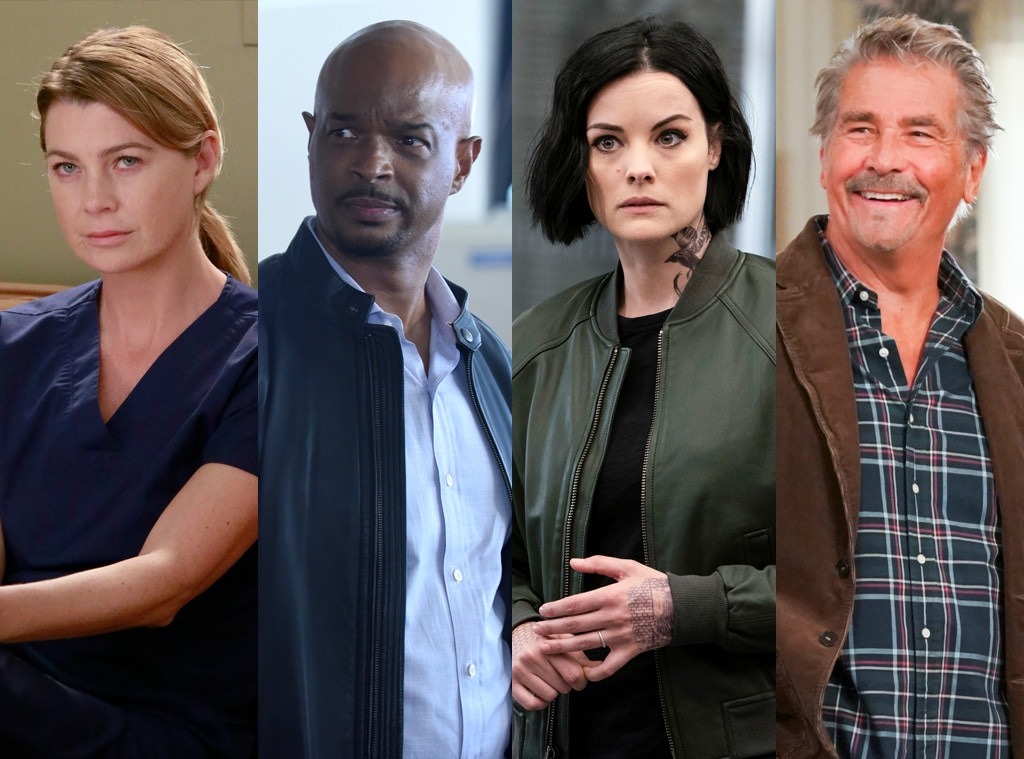 ABC/FOX/NBC/CBS
What a time to be alive and also a TV fan. 
Networks are cancelling and renewing shows left and right, almost too fast for one person to keep up with. Life in Pieces? Blindspot? American Housewife? The Bachelor? The Passage??? 
It's a lot, and we get it, and we're here for you. To help you not go crazy, we're going a little crazy and keeping track of every renewal and cancellation that has so far been announced ahead of next week's big Upfront presentations of all the new shows ready to take the place of all the canceled shows. 
As always, in our Renewed or Canceled gallery, you can see every bit of TV news that has been handed out so far. 
Below, you can see all of the shows that have been renewed or canceled or the shows that are still awaiting judgment, and will likely face it over the next few days. 
Spoiler alert: If you're looking for any shows on The CW, you can rest easy. They didn't cancel a single show this year, and they're also adding three new shows, because The CW loves us and just wants us to be happy, probably. 
The other networks? No such luck. 
Scroll on down and take a look at the news so far!