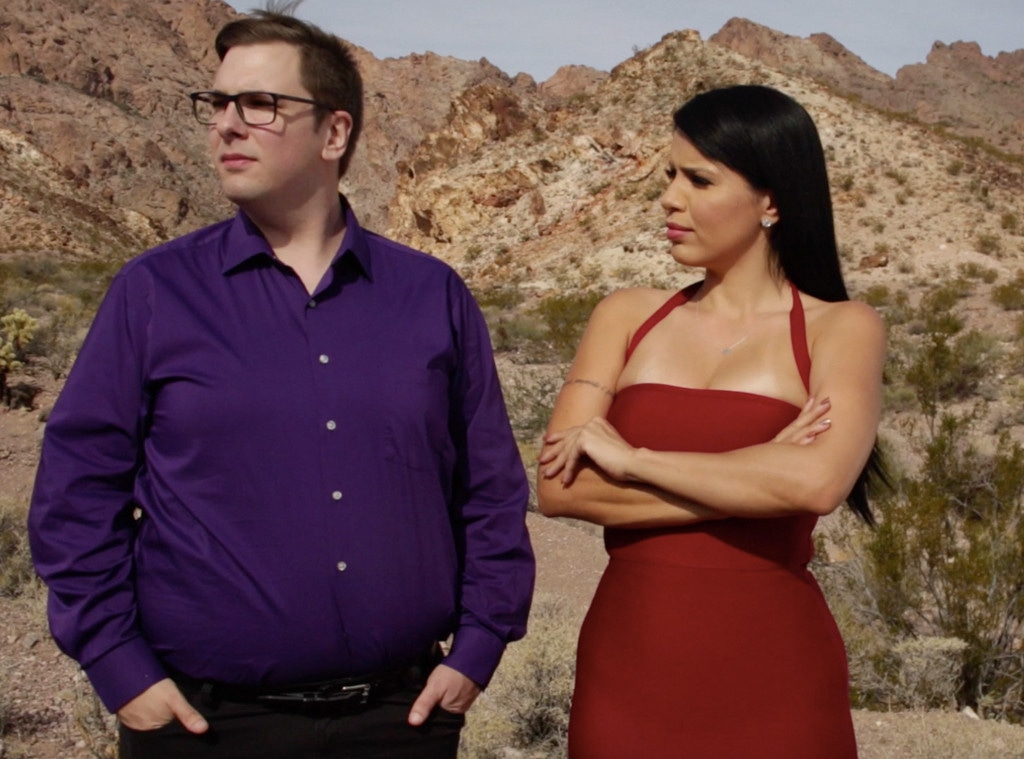 TLC
After the 90 days comes…babies, trials and talk about divorce, at least for the couples on TLC's hit reality show 90 Day Fiancé: Happily Ever After?.
If you follow the real-life happenings, you know some spoilers, like what happens between Colt and Larissa. If you don't, this week you learned Larissa's case was dismissed and she celebrated the news with Debbie, whom she said was a comforting presence, and husband Colt.
However, while she said she was happy with the outcome, Larissa noted she hasn't completely forgiven Colt for his statements to the police regarding their altercation. For now, they're happy—and married (on the show).
Chantel and Pedro
Following their trip to Savannah and Pedro being MIA at Thanksgiving, the duo continued to fight. Not even a double date with friends was safe from talking about the infamous fight between Pedro and the family Chantel. If they can ever get over the fight, what will there be to talk about?
The episode ended with Pedro planning to return to the Dominican Republic, but first they visited a lawyer to discuss the status of his green card. Yes, he's allowed to open whatever mystery business he wants, but will Chantel go along with filing for the removal of restrictions? He thinks it will give them more control in their relationship. They talked about divorce and seem to be in a precarious situation.
Russ and Paola
Russ' family held a baby shower for the expecting Paola, but she was late to arrive and missed some of the visiting family and friends. That created some awkwardness and elevated Paola's dislike of Oklahoma.
Elizabeth and Andrei
Elizabeth had a meeting with her dad that did not go very well. Her family and Andrei continued to clash over boundaries. After Elizabeth reported her tense meeting with her dad, Andrei declared it was time for them to move out in secret. He'll provide for the family and get a job. When she pushed back about hurting her relationship with her family, he said he didn't care.
"I will do whatever it takes to provide for my family because that's what a man does," Andrei said.
Nicole and Azan
Like you, Nicole's family is confused about what happened to the wedding Nicole and Azan were supposed to have. Nicole said she was still moving forward with meeting up with him in a country that doesn't require visas, and they are still engaged. But her family thinks something is up…
Ashley and Jay
The origins of Ashley's hair extensions were revealed—she got a makeover to boost her self-esteem since her issues with Jay. Then, Ashley met with ex-boyfriend Mikey in secret. She said it was in an effort to get a male perspective on Jay downloading Tinder. She said she still loves Jay, but has serious doubts. Meanwhile, Jay said he can't trust Ashely now that she went out on "a date" with an ex-boyfriend.
90 Day Fiancé: Happily Ever After? airs Sundays, 8 p.m. on TLC.