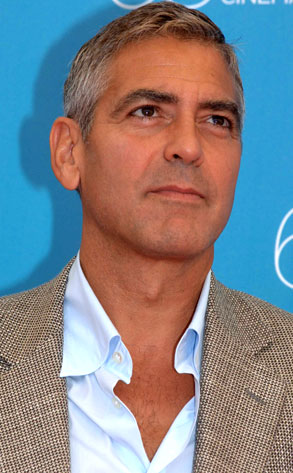 image.net
When it comes to PETA, George Clooney is sweating the small stuff. Which, really, was what started the problem in the first place.
After coming into possession of a gym towel soaked in the Oscar winner's sweat, the animal rights crusaders have penned a letter to the actor asking for permission to have PETA harvest his salty secretions to create—no joke—a Clooney-flavored line of tofu.
"The technology actually exists to take your perspiration and make it into George Clooney-flavored tofu (CloFu)," writes PETA. "Of course, your fans would swoon at the idea of eating CloFu."
The group even quotes a researcher, who says, "If you use a sample of human perspiration, it is 'no different than making artificial chicken flavor for instant gravy.' "
Except for the fact that, bean curd texture aside, it's proving to be a lot harder to swallow.
"As a mammal, I'm offended," says Clooney in response.