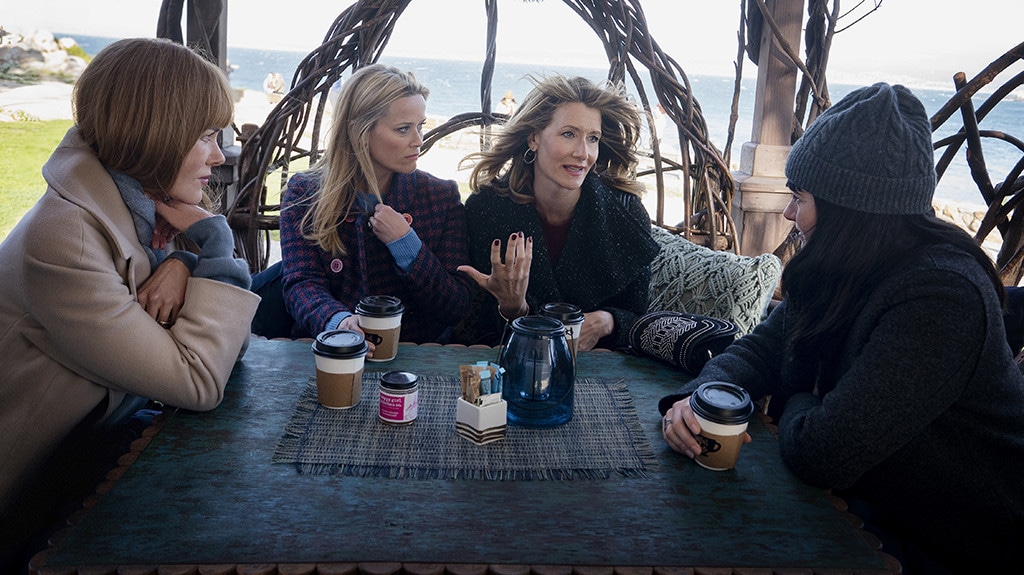 HBO
"Madeline, you are not the only parent complaining, just by the far the loudest." Yep, Madeline Martha Mackenzie is back!
The full trailer for Big Little Lies season two is here and all your favorites are back and up to their old tricks. There are costume parties, one-liners and plenty of screaming.
"People think that I am unhinged?" Madeline (Reese Witherspoon) asks.
"Pretty much," husband Ed (Adam Scott) says.
Stay for the principal's assessment of Renata (Laura Dern) and get glimpses of what's going on with Bonnie (Zoë Kravitz), Celeste (Nicole Kidman) and Jane (Shaliene Woodley). The new trailer features glimpses at the kids, Meryl Streep's new character, Celeste's mother-in-law Mary Louise Wright, and a therapy session between Celeste and her therapist (Robin Weigert).
"You left some things out, didn't you? You were planning to leave him," Mary Louise says. "And you learned of his infidelity just 10 seconds before he died. Oh, you left that tout too."
The events of the first season are still haunting everyone.
"I can just see the damage that it's done and it's eroding every single one of us," Madeline says.
David E. Kelley created the series and returns to pen season two. The second season has a story by Kelley and book author Liane Moriarty. Andrea Arnold directed every episode this year.
Nicole Kidman, Reese Witherspoon, David E. Kelley, Andrea Arnold, Jean-Marc Vallée, Bruna Papandrea, Per Saari, Gregg Fienberg, Nathan Ross and Liane Moriarty are all executive producers on the new season.
The original miniseries took home four Golden Globes and seven Emmys.
Big Little Lies season 2 premieres Sunday, June 9 on HBO.