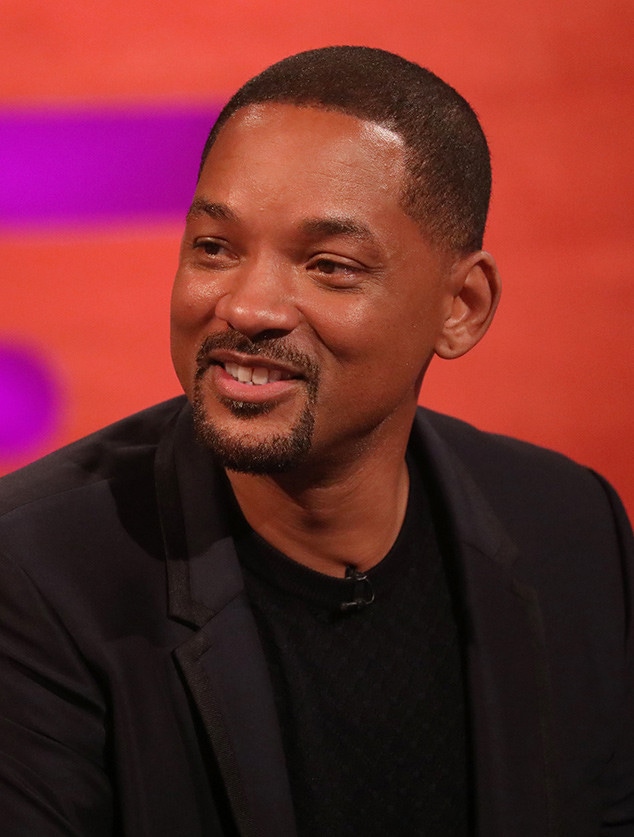 PA Images on behalf of So TV
When he turned 50, Will Smith felt "trapped by being Will Smith," so he sprang into action. Literally.
The Fresh Prince of Bel-Air sitcom actor-turned-movie star, who plays Genie in Disney's upcoming live-action reboot of Aladdin, celebrated his birthday in September and in February, he launched a Facebook Watch series called Will Smith's Bucket List. The show sees him do things like attempt stand-up comedy onstage, drive a race car, swim with sharks and practice Bollywood dancing.
"I'd turned 50 and I'd created this wonderful life and this wonderful career, but I felt trapped by being Will Smith," he said on an episode of The Graham Norton Show, which airs in the U.K. on Friday. "I have kids so I can't do that, or I'm famous so I can't say that, or people look at me so I can't behave like that. So part of the bucket list was to give myself the freedom to do all of the things that I had put in my mind that I couldn't do. I'm now being adventurous, and I've always wanted to be that."
Smith said a "huge part" of his childhood had been "marked by fear," adding, "You can generate great things, you can succeed and win, but you can never really be happy if you're scared."
Aladdin is set for release on May 24.