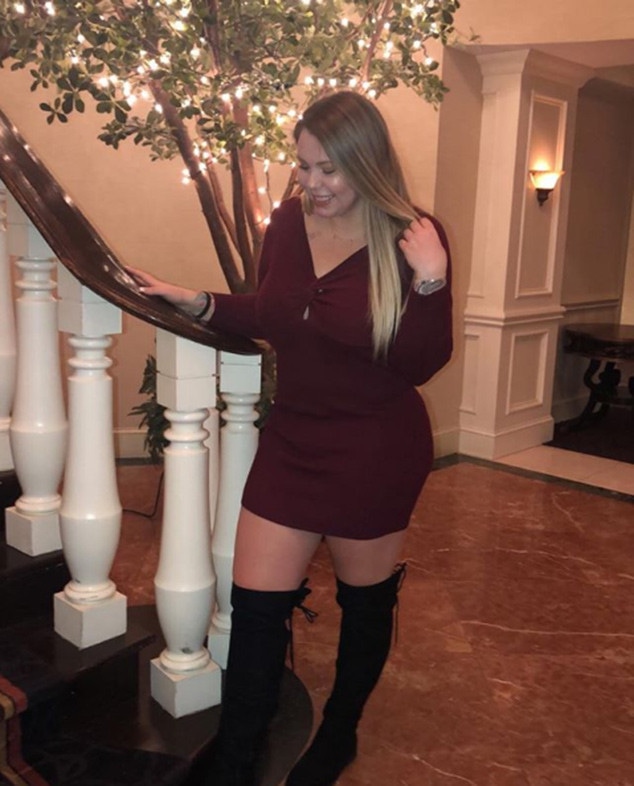 Instagram
Filming a Teen Mom reunion special is easier said than done.
Viewers of MTV's popular franchise know that when the cast comes together, drama usually follows. And according to Kailyn Lowry, the latest reunion was no different.
In her latest podcast episode of Coffee Convos with Lindsie Chrisley, the reality star spilled details about what was going on behind-the-scenes both before and during the taping.
"I wasn't going to go to the reunion and I want to be able to just clarify everything from my own mouth and not twisted words. I didn't want to go because one, every single year they are a cluster f--k," she shared. "I didn't want to be in the same vicinity as David Eason specifically and Briana DeJesus and her family."
Kailyn continued, "I'm not afraid of Briana and her family. I just don't want to be around people like that. And for David, I'm truly scared for my safety. Period. Point blank. That's what it is. So I made that very clear and they were trying to accommodate that."
According to the owner of Pothead Haircare, producers originally wanted some cast members to Skype into the show from different cities while others would appear in New York City to talk with Dr. Drew Pinsky and Nessa.
Ultimately, MTV decided to film the cast separately minus a few special segments.
Kailyn revealed that she was unable to see Chelsea DeBoer because she flew into town on a different day.  She was, however, able to film a segment with Leah Messer that got a little dramatic for an unexpected reason. Kailyn said her kids were "completely cut out of" the segment, which caused her to explain her frustrations with the filming process.
"I know that it sounds like I'm whining and I'm bitching but when I'm sitting on my couch and I'm baited into conversations that I don't want to have…You guys can't even show that despite the fact that I have three baby dads and despite the fact that I do make s---ty decisions sometimes, my kids are happy, healthy and thriving and my kids interact with the crew just as much as everyone else's kids so now I'm pissed," she shared. "My feelings are hurt and I'm pissed because my kids are completely cut off."
Anyone else feeling extra curious about this reunion special now?
New episodes of Teen Mom 2 air Monday nights at 9 p.m. only on MTV.