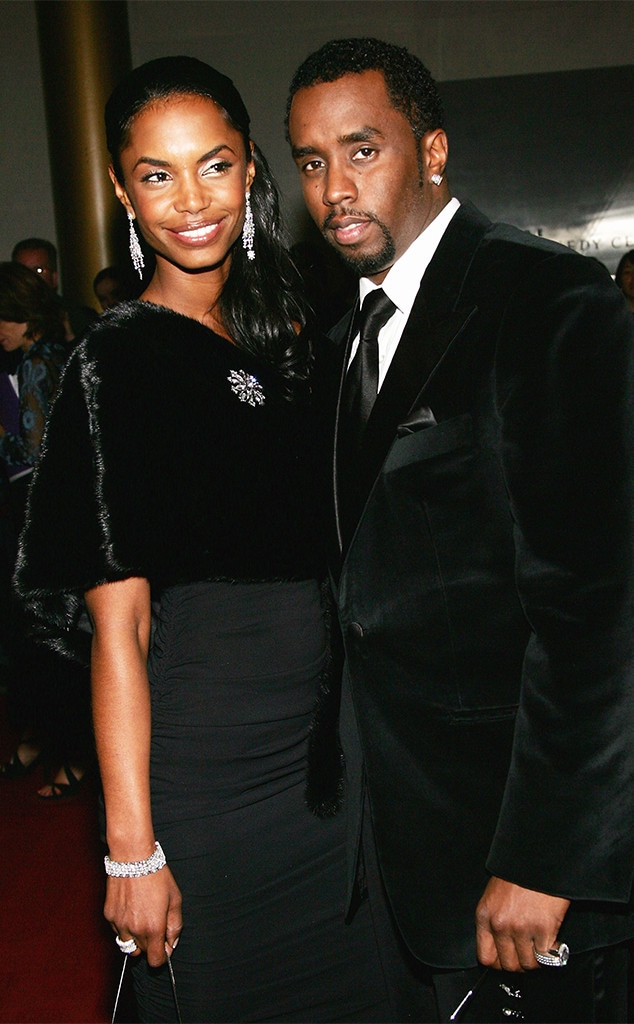 Evan Agostini/Getty Images
Sean "Diddy" Combs got emotional as he spoke in an interview about the death of his ex Kim Porter, the mother of three of his children.
Porter died of pneumonia in her Los Angeles home in November at age 47. Diddy, 49, appears with their 12-year-old twin daughters, D'Lila and Jessie, and his 13-year-old daughter Chance from a previous relationship on the cover of Essence's May 2019 issue. He gave an interview to filmmaker, writer and friend Dream Hampton, who wrote that the magazine says it "made a historic—and possibly controversial—decision to put a man on the cover in celebration of Mother's Day," adding that it was also a "tribute to Kim Porter." Essence released audio from the interview on Thursday, which was featured on its podcast Yes, Girl.
"I don't know what I'm gonna do," Diddy said, sobbing. "I'm gonna figure something out, though. This hurts so much. I know that people want to hear like, the good stuff...it hurts. There ain't no way around that...I wanted to do [the interview] 'cause I wanted to let everybody know...I don't think anybody could ever understand how hard it is to be a black mother." 
Porter and Diddy were together for more than a decade until 2007. They also share a son, Christian, and Diddy also helped raise her now-adult son Quincy Brown from a previous relationship. The rapper and producer also has an adult son named Justin from a previous relationship.
"It was a total shock and a surprise and it really, really woke me up just as far as it just turned everything upside down," he said about Porter's death. "It was the craziest, most traumatic thing I've ever been through. When they say it hits home or cuts deep or your world gets turned upside down, it was all of that in one."
When asked if he had any regrets about what happened with his and Porter's relationship, Diddy said, "I wasn't being honest, all the way, honest with my love for her, to myself and even to other people that I was in a relationship with. I don't have no regrets how things went. They went the way God wanted them to go. But I was playing with love and it's not really to be played with. I definitely took for granted that she would just be with me forever. I took for granted that something like this could happen." 
Watch:
Kim Porter Mourned In Private "Homegoing" Memorial
Diddy had told Essence that after hearing about Porter's death, he "jumped into mommy mode."
"I sent people in every direction to try to make sure the kids would not hear about it on social media or the news," he said. "I had to get to the girls' school and find Quincy, who was onset in Atlanta. Christian was on a plane, and I had his phone disconnected so he wouldn't read it in the air. Every time Kim and I talked, it was about the kids. It was what she cared about the most. We'd check in as friends, of course, but we never had a conversation that didn't include the kids. It was like some superhero s--t. I ain't even gonna lie."
"On some level, I knew she was training me for this," he said. "I knew that I had to be ready to do whatever I was supposed to do if something like this ever happened. There was screaming and crying when I heard the news, of course, but I had to ask myself, What would Kim do? I was scared, and I was crying out to God—and to her—and almost immediately Kim's voice kicked in, and I could hear her saying, 'Make sure you take care of my babies.'"
At Porter's funeral, Diddy gave a eulogy, and said, "I just want to say to my kids, Justin, Christian, D'Lila, Jesse, Chance, the other man in the house, Quincy, I pledge in front of everybody right now that I will always be there for you."