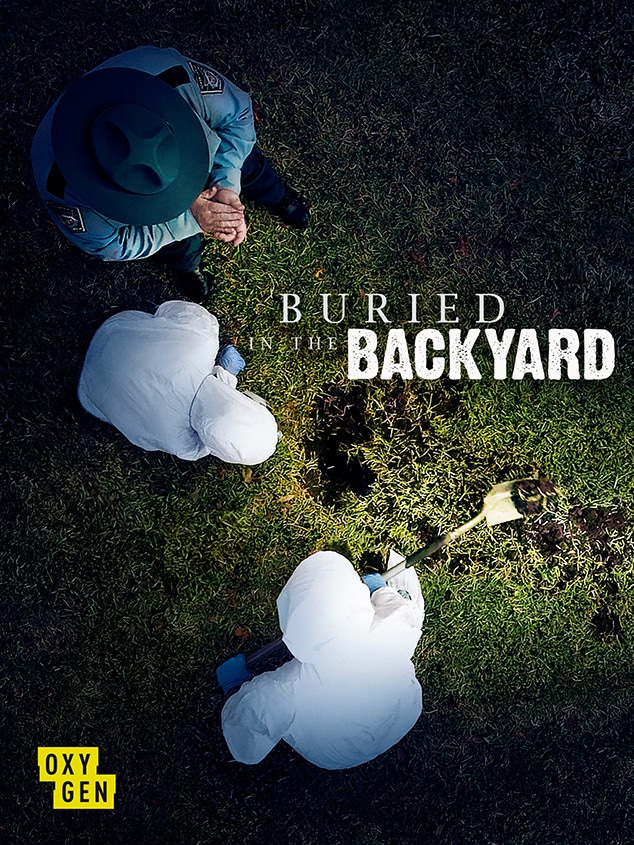 Oxygen
There's a lot more than hidden secrets in Oxygen's Buried in the Backyard. E! News can exclusively reveal the true-crime series returns for a second season on Monday, May 13 at 9 p.m. with "Guilt or Innocence." In the season two premiere, body parts of two missing teens are found in a backyard cornfield and Ohio detectives uncover dark family secrets to track the suspect.
The series examines true-crime stories of victims found hidden in the place you'd least expect. Each episode follows the unraveling of a mystery surrounding a victim's identity and cause of death. Buried in the Backyard features first-hand accounts from the victim's loved ones and law enforcement involved with the case, as well as archival footage, to piece together the shocking tale.
Get a sneak peek at the twisted tales on tap for season two in the trailer below.
Oxygen recently announced a slate of new true-crime programming, including a two-hour documentary starring Kim Kardashian. Currently titled Kim Kardashian: The Justice Project, the special will follow Kim's efforts to "secure freedom for Americans who she believes have been wronged by the justice system." This new show comes after Kim worked to free Alice Marie Johnson. Kim is also pursuing a law degree.
Buried in the Backyard returns for season two on Monday, May 13 at 9 p.m. on Oxygen.
(E! and Oxygen are both part of the NBCUniversal family.)