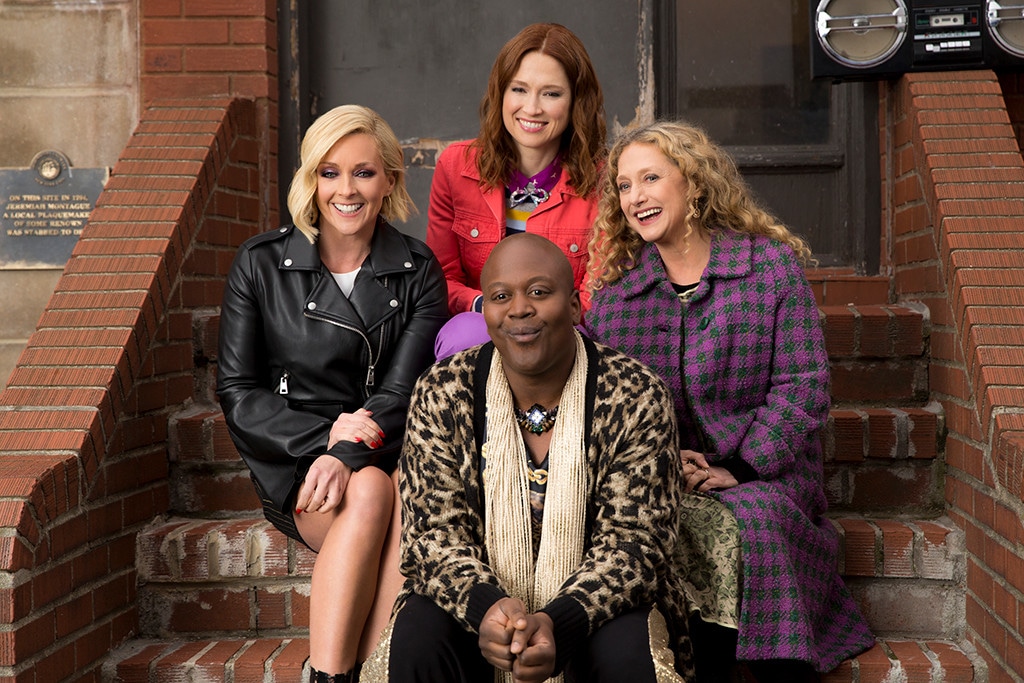 Netflix
She's alive, dammit! 
Unbreakable Kimmy Schmidt is returning to Netflix with an all-new interactive special, Tina Fey announced during an FYSEE panel for the series, which debuted its final season in January. 
"We're thrilled to announce that we're about to start production on an all-new interactive Unbreakable Kimmy Schmidt special, set to debut on Netflix in 2020," Fey said. "Unbreakable Kimmy Schmidt was one of the first original comedy series on Netflix, and now it will be its first interactive comedy event. Fans will be able to make choices on behalf of our characters, taking different story paths with, of course, different jokes. I think it's a great fit for our show and will be a great way to officially complete the series." 
Netflix has already dabbled in interactive content with the Black Mirror movie that came out in December, but this will likely be a whole lot funnier. 
The special is currently untitled. 
Kimmy Schmidt's series finale was a happy ending for pretty much everyone. Titus (Tituss Burgess) got back together with Mikey after making his Broadway debut in both Cats and The Lion King. He later became a movie star and a dad. Jacqueline (Jane Krakowski) found a partner in the blind Eli (Zachary Quinto) and lived happily ever after with him as loving nemeses. Lillian (Carole Kane) became a local celebrity as the voice of the subway, and Kimmy herself also became pretty famous as the author of a children's book, Legends of Greemulax, about survival. She even got her own theme park, and finally got to ride a roller coaster with her mom (Lisa Kudrow). 
It was a sweet end, but it definitely didn't have to be the end. 
"It's like I'm in denial, is that one of the stages of grief?" Ellie Kemper told E! News at the time. "So, I'm in denial still because I feel like, 'OK, she's not quite there.' I have her shoes, her light-up sneakers that the costume department was kind enough to give me, so I'm like, 'OK, she's still there.' And, by the way, they might need them back if we make the movie."
We just never could have predicted it was going to be this kind of movie, but we'll take it. There had better be lots of musical options! 
Unbreakable Kimmy Schmidt streams on Netflix.