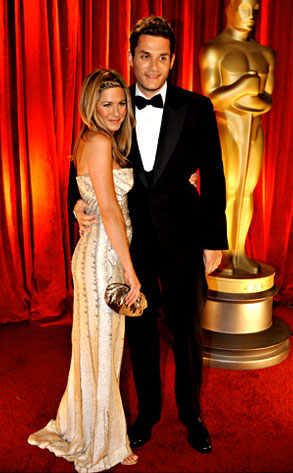 AP Photo/Chris Carlson
Jennifer Aniston and John Mayer may have called it quits.
That's the rumor I'm hearing. A source says the pair's on-again, off-again relationship may have ended sometime within the last week, when Aniston returned from her overseas Marley & Me junket.
"He broke up with her when she got back from her European tour," the source said.
Aniston's rep did not immediately comment. Mayer's rep declined to comment on the singer's personal life.
But what are their friends saying?