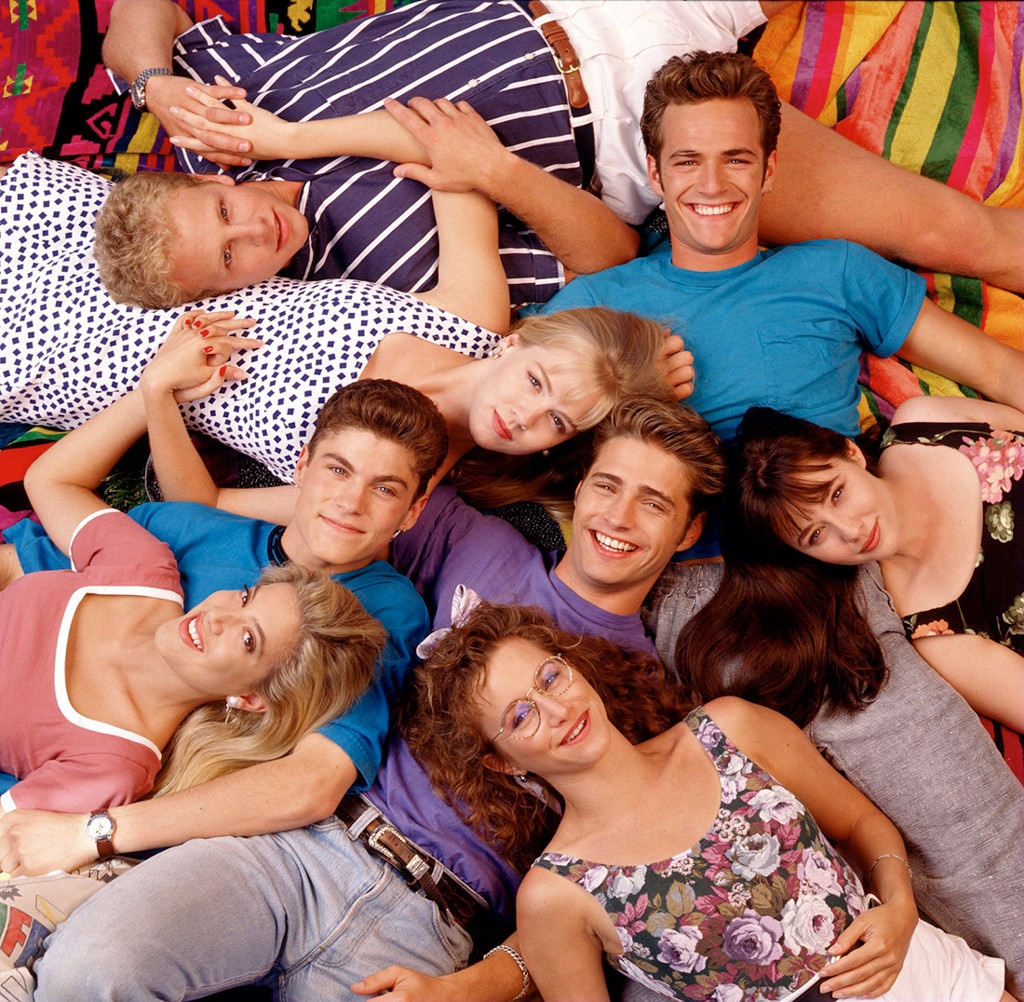 FOX
It may not even be in production yet, but there's already a promo for BH90210. 
The scripted Fox reunion series finds a bunch of main cast members from Beverly Hills, 90210 playing "heightened" versions of themselves as they reunite to try to reboot the series. 
The first teaser, which you can see below, is a real heartstring puller for fans of the original, as it shows the cast sitting down for the first table read, including Shannen Doherty, Jason Priestley, Jennie Garth, Ian Ziering, Gabrielle Carteris, Brian Austin Green, and Tori Spelling. 
It's a sweet little video, made kind of hilarious by this little detail thanks to EW: Those weren't real scripts, and the show doesn't even go into production until the end of May. 
The show is a six-episode "event series" is described as a ""brand-new serialized drama—with a healthy dose of irreverence—that is inspired by their real lives and relationships with each other." 
"Having gone their separate ways since the original series ended 19 years ago, Shannen, Jason, Jennie, Ian, Gabrielle, Brian and Tori reunite when one of them suggests it's time to get a "Beverly Hills, 90210" reboot up and running. But getting it going may make for an even more delicious soap than the reboot itself. What will happen when first loves, old romances, friends and frenemies come back together, as this iconic cast – whom the whole world watched grow up together—attempts to continue from where they left off?" 
Tori Spelling described it on E!'s Daily Pop thusly: "Think Curb Your Enthusiasm episodes, in an hour long show, and we're all playing heightened versions, so it could be fictional, it could be non-fictional, people will have to guess," she continued. "And then we will have pop-ins, because we're behind the scenes trying to do the reboot." 
Beverly Hills, 90210 ran for 10 seasons on Fox, from 1990 to 2000. Luke Perry also starred, but had not signed on for the reunion series before his death on March 4. 
BH90210 premieres Wednesday, August 7 at 9 p.m. on Fox.