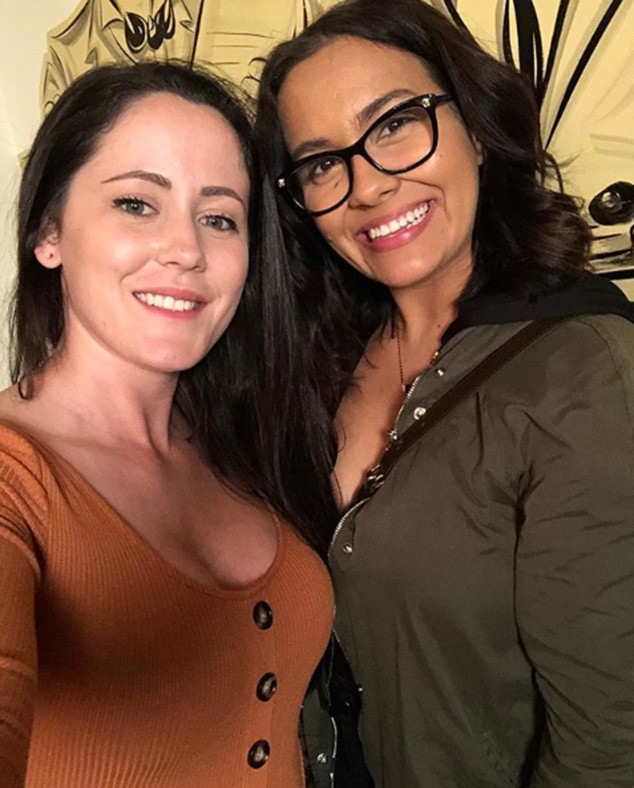 Instagram
Briana DeJesus is speaking out after her co-star was fired from the Teen Mom franchise.
One day after it was confirmed that MTV would no longer be filming with Jenelle Evans, her castmate is sharing her perspective on the decision.
"It is really sad that she got cut off. It really sucks for her," Briana shared with E! News. "I don't think anyone expected this to happen, especially her, but it happened."
According to Briana, she has been speaking with Jenelle all day and the situation is still "very sensitive to her."
"As far as getting fired for something she didn't herself do, sometimes you are guilty by association," Briana explained. "Sometimes it happens like that. There is a lot going on right now. She has some projects coming up so she will be okay."
While Jenelle has had her fair share of drama with various cast members from the MTV franchise, she has maintained a long standing friendship with Briana. In fact, the pair filmed scenes together for the current season of Teen Mom 2.
Watch:
Jenelle Evans' Husband Breaks Silence on Dogs Death
In fact, during a previous interview with E! News, Briana shared just how much Jenelle has grown on and off screen.
"She's getting older and she's making better choices and I think everybody deserves a second chance, so I hope that everybody gives her a second chance. And I know the whole situation with David and it makes her look back, but I'm sure she'll figure it," she told us back in March. "But our relationship is cool. We talk, we were just talking this morning…we're on good terms."
MTV decided to part ways with Jenelle following the recent reports that her husband David Eason allegedly shot and killed her French bulldog.
"Nugget... I'm crying everyday. I love you so much and I'm so sorry. I'm speechless. You were my side kick and knew the moment I felt bad and would cuddle with me," Jenelle wrote on Instagram after her dog was killed. "You're gone forever and there's no coming back. #Heartbroken #Distraught."
New episodes of Teen Mom 2 air Monday nights at 9 p.m. on MTV.
—Reporting by Jessica Finn