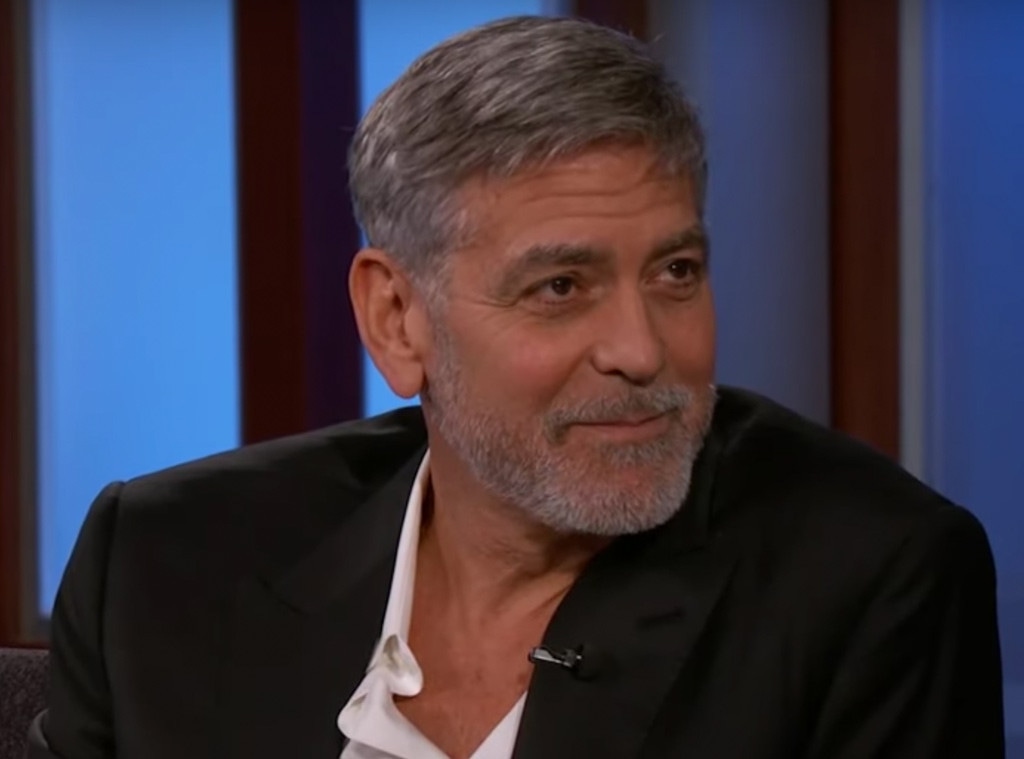 YouTube
It's been an exciting time for Prince Harry and Meghan Markle.
The Duke and Duchess of Sussex welcomed their first child, a son, on Monday and gave royal admirers their first glimpse of their precious baby boy during a photo-call at Windsor Castle on Wednesday.
Still, fans are waiting on several royal baby details, including the child's name and godparents. According to Sky News' Rhiannon Mills, plans for a christening will be underway now that the couple's first child has arrived.
There's been a lot of speculation over who would fulfill the honorable role, with many suspecting the duties would fall to a few people in the couple's famous inner circle. George Clooney and Amal Clooney are just two of the names being tossed around. After all, both A-listers attended Harry and Meghan's royal wedding and Amal even hosted a baby shower for the duchess in New York.
However, fans shouldn't get too excited. During his guest appearance on Tuesday's episode of Jimmy Kimmel Live!, the Ocean's Eleven star revealed he shouldn't be the child's godfather. 
"That would be a bad idea," he said. "I shouldn't be the [godfather]. I'm a father of twins I can barely do that."
When asked if he would turn down the role if offered, Clooney replied, "I'm not going to be the godfather. I promise you that. I'm fairly sure."
In fact, Clooney said he "should not be anyone's godfather." However, Meghan and Harry shouldn't take the news too personally. The actor said he gets asked by "everybody" to fulfill the role—even strangers.
Still, if he was Baby Sussex's godfather, the two would definitely have a few things in common, including a birthday. Both Clooney and the royal baby were born on May 6.
"Yeah, that kid stole my thunder," Clooney said regarding his celebration this year.
It looks like we'll just have to wait a little longer to find out who the godparents will be.