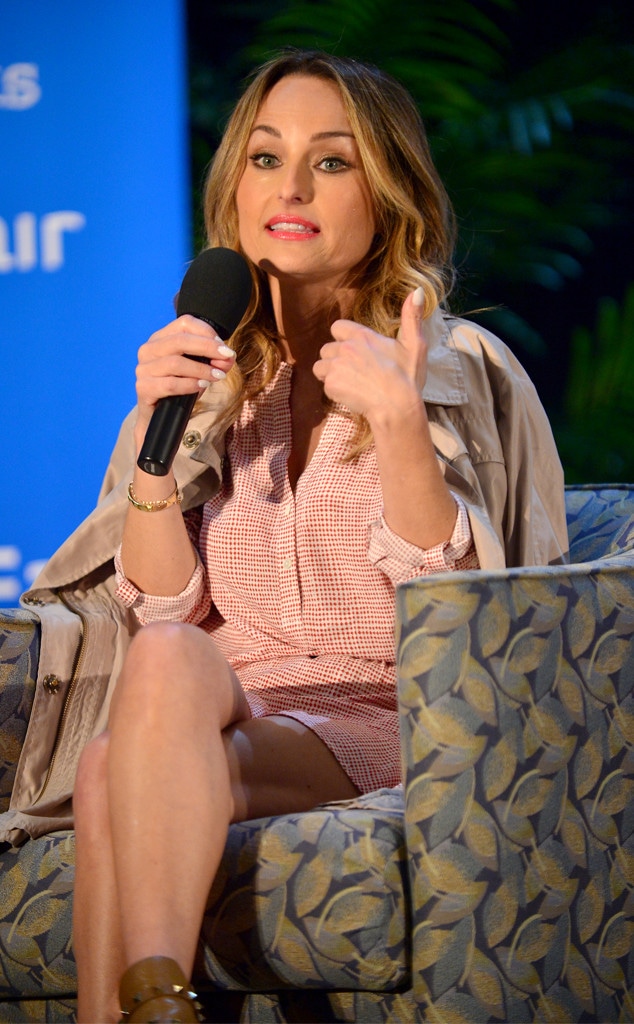 Johnny Louis/WireImage
UPDATE: Food Network star Giada De Laurentiis has obtained a five-year civil harassment restraining order against her alleged stalker.
__________
Giada had in May filed for one against a 49-year-old man named Aaron Adams, who she claims to be harassing her and falsely claiming that he is her daughter Jade's biological father. In her filing, she said Adams sends her messages referencing the child and that she is concerned he will try to contact her.
Giada claimed that in 2018, she hired a private investigator after receiving several postings from Adams from her website. She included in her filing some of the messages allegedly from him.
One message read, "Giada - I wanted to share this with you because you are the only one I trust and the only one who ever believed in 8 me. . .. I really wish I had a direct line or private email I could 9 talk you on - I know you are busy - I hope you get this, Love 10 you Giadzy - give Jade my best and a big hug."
Giada also stated that Adams attended one of her book signings and confronted her about a check which she did not know about.
"That was pretty cold - you introduced me to Jade as my daughter a few months ago at the Flamingo and now you don't communicate at all...." another message read. "You just stared me in the eye and acted like you did know who I was - well if you haven 't already put a stop on the check of $150k. I did not deposit it and did not endorse it - You just totally crushed me - I hope you just didn't realize it was me? If you want to have lunch sometime when you're in Vegas give me a call - Tell Jade I love her and I wish we could all do something together but that really hurt."
"Given the fact respondent continued to send messages through my website, claims to be the father of my child, showed up to confront me while working in a public place demanding to speak with me alone, it became apparent that he was stalking me," Giada wrote. "His statements placed me in fear for myself and my family and caused me to suffer substantial emotional distress."
(Originally published on Tuesday, May 7 at 12:12 p.m. PT)