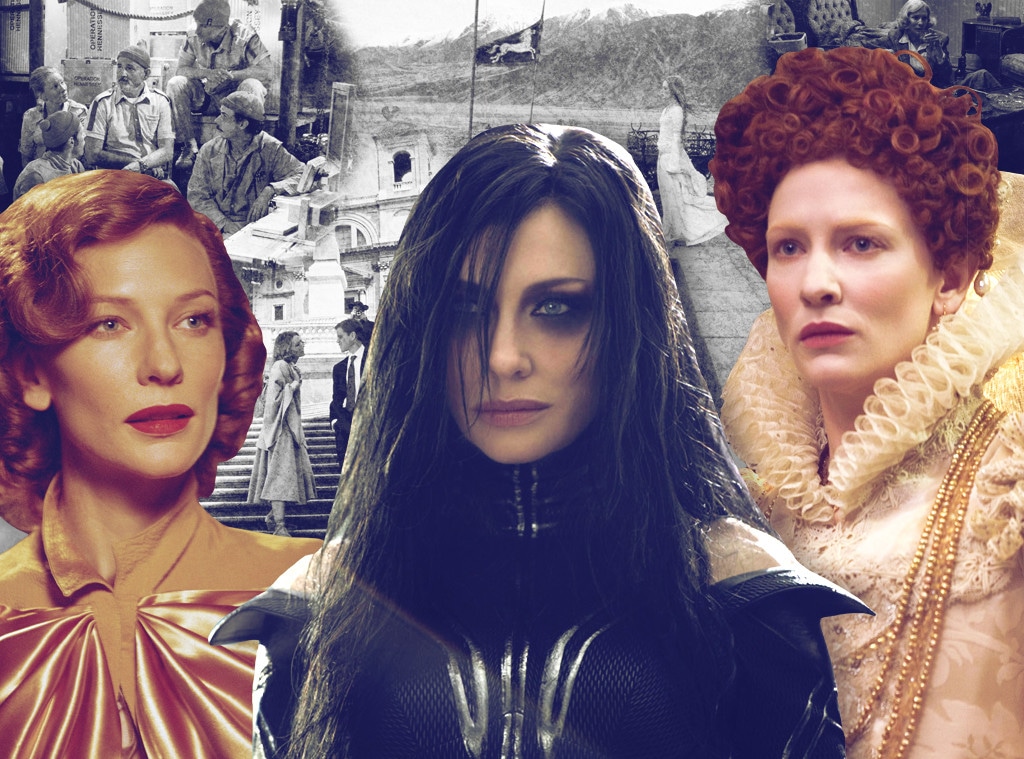 E! Illustration
Today is Cate Blanchett's birthday so we've renamed it Cate Blanchett Day! It has a nice ring to it, don't you think?
The Oscar-winning actress is basically Australian royalty, winning two Academy Awards and having more than 70 roles to her credit and today is her day, so obviously we are celebrating her.
In fact, Blanchett is turning 50 years old, so it's an even bigger deal that the Ocean's Eight star be thought of and honored and we're just the people to do it. While we can't actually make May 14th Cate Blanchett Day, we can highlight the actress' amazing career on our site, which is exactly what we plan to do.
Beginning in 1994, the Elizabeth star has been lighting up the world as an actress, starting with work on Australian mini-series and then moving to the big screen all over the world.
Now, she is a household name and an icon...which she totally worked her butt off to become and we salute her.
Whether it's her work in The Lord of the Rings trilogy or her ability to embody Queen Elizabeth I in two different period films, Blanchett knows how to take a character and make it her own.
She's wowed us over the years in films like The Curious Case of Benjamin Button and Blue Jasmine and sparked joy in fans of all ages thanks to her work in The Hobbit trilogy and most-recently The House With a Clock Inside Its Walls.
Off screen, the blonde beauty dazzles on red carpets and while doing interviews and on screen, she somehow takes us to another world that is believable, even if the story itself is a fantasy.
In honor of Blanchett's big 5-0 today, we've rounded up her best roles of all time below. There are a lot, but we want to know which of them is your all-time favorite, so get ready to vote.
Happy birthday, Cate, 50 never looked so good!
Cate Blanchett's Best Roles