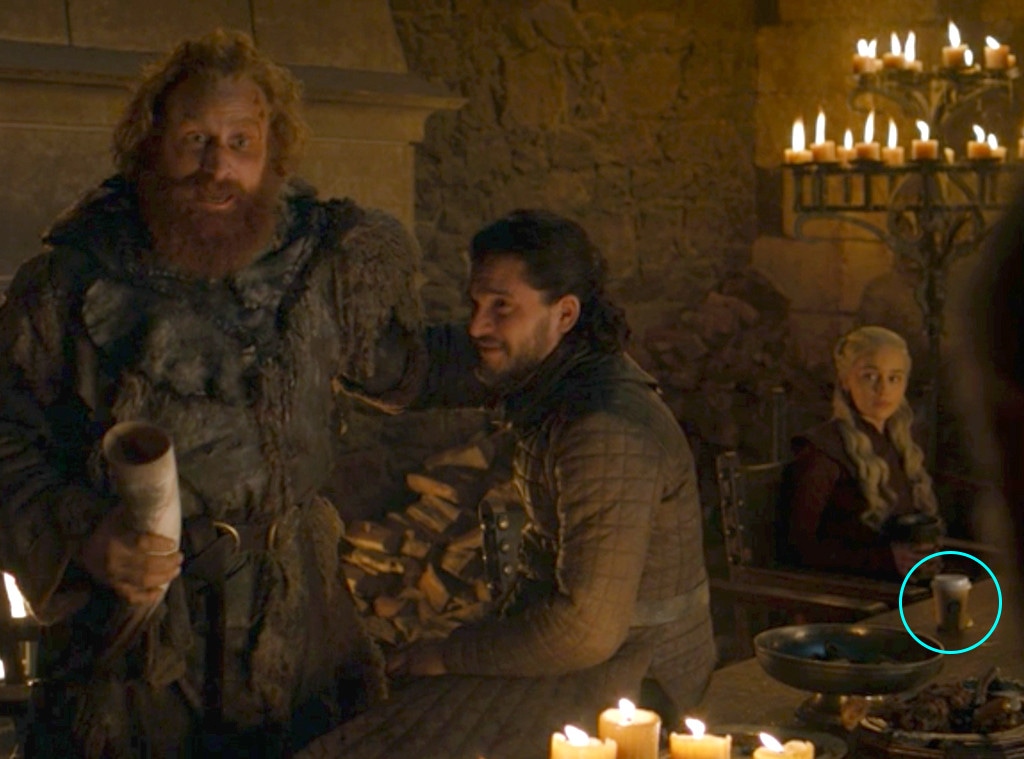 HBO
A modern coffee cup? On the table in front of Daenerys Targaryen in Winterfell? Perish the thought. HBO certainly did.
The cable channel edited "The Last of the Starks," the fourth episode of Game of Thrones season eight, and removed all traces of the misplaced cup that became a meme on Twitter. So, if you want to see the cup on HBO Now and HBO Go, you're out of luck. But we'll always have screen captures, like the one above. Below, see how the scene looks now.
After the cup went viral and Starbucks chimed in about it, HBO released a statement poking fun at the whole thing. "The latte that appeared in the episode was a mistake. Daenerys had ordered an herbal tea," HBO said in a statement.
The edit didn't come fast enough, the late-night shows were still able to poke fun at the moment. In his monologue, Jimmy Kimmel said, "I knew there were a lot of Starbucks, I didn't know it expanded to Winterfell. I didn't know there's a House Macchiato now."
On The Late Show, Stephen Colbert had a whole sketch about Daenerys Targaryen (Emilia Clarke) at a Starbucks and even addressed it further at his desk when he joked the new character was "Latte of House Starbucks."
"That's the biggest anachronism in popular fantasy since Gollum's Big Gulp. It also explains why last week's episode was so dark, they were trying to hide all the coffee cup," Colbert said. "Plus, a Starbucks in Winterfell? Westeros is gentrifying fast!"
We'll always have the Downton Abbey water bottle.
Game of Thrones has just two episodes left airing Sundays at 9 p.m. on HBO.