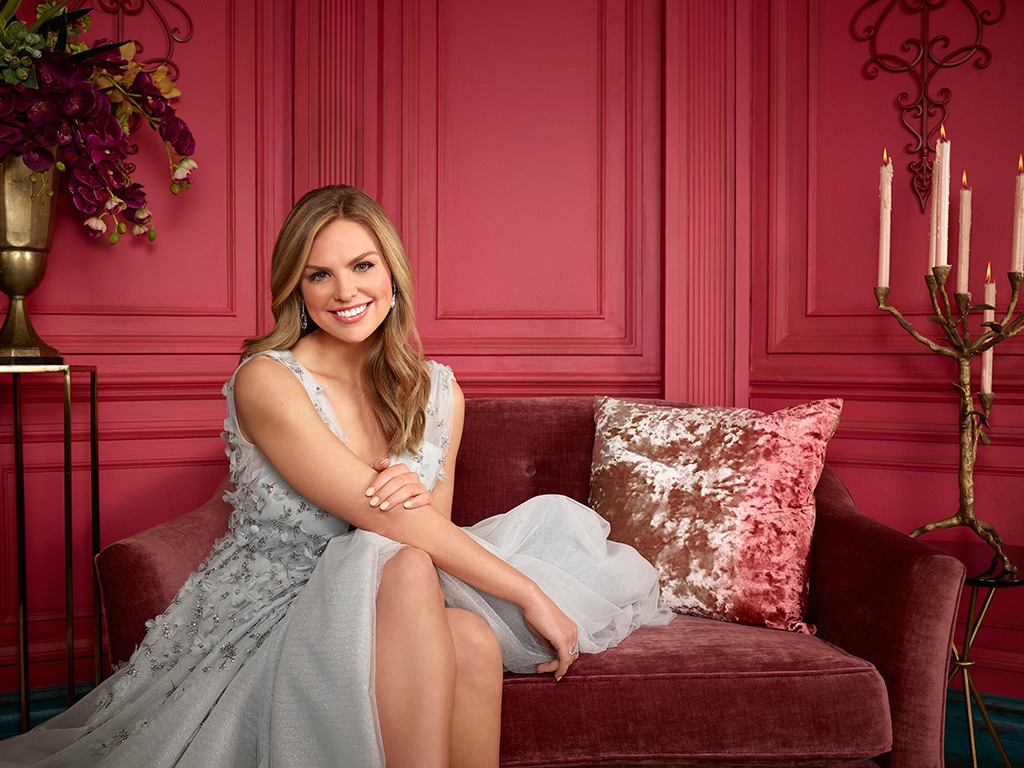 ABC
This season on The Bachelorette, expect lots of nakedness, speedos, basketball tricks and making out—at least if the new trailer aired during The Bachelorette Reunion: The Biggest Bachelorette Reunion in Bachelor History Ever! is to be believed.
"Part the seas, Hannah B. is coming at you," Hannah Brown says in the trailer.
The trailer, which you can see below, features plenty of fun and romance—"You could cut that sexual tension with a knife," she says.—and drama.
"None of you know anything about me and what makes me me, and things I've gone through 'cause nobody's even asked because all we do is talk about stupid s—t. So, figure it out or, like, I don't want to do this," a teary Hannah tells her Bachelorette suitors.
"I'm a normal human being trying to be The Bachelorette. I don't know what to do and I'm scared," Hannah says through tears in a confessional interview.
See a sneak peek of some of the entrances below, including a man in a giant box and a suitor jumping a fence for Hannah. Take that, Colton Underwood!
"These guys are making me feel really special," she says.
Take a look at the introduction of Hannah's Angels—Demi Burnett and Katie Morton—the trip around the world and plenty of admissions of love. And then there's Luke P., who is deemed an "evil, pathological liar" an a "psychopath."
The Bachelorette premieres Monday, May 13 at 8 p.m. on ABC.