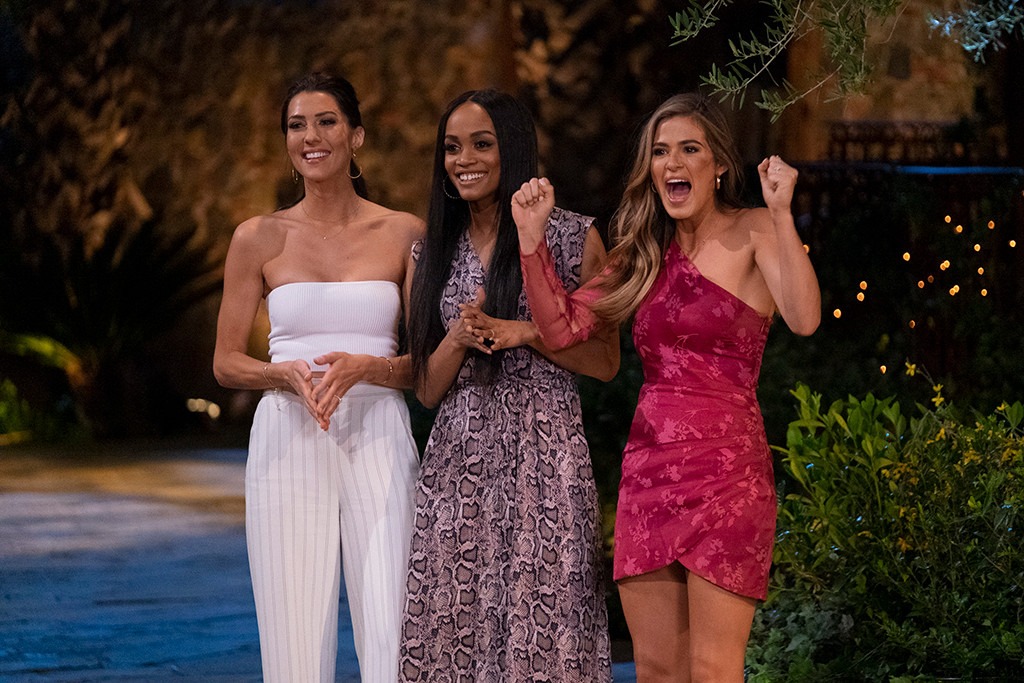 ABC
So did everybody enjoy the Bachelorette fever dream that was "The Bachelorette Reunion: The Biggest Bachelorette Reunion in Bachelor History Ever!?" 
Chris Harrison was there, and Nick Viall was there, and Kermit the Frog was there for a sec, and of course all of the Bachelorettes were there on "The Bachelorette Reunion: The Biggest Bachelorette Reunion in Bachelor History Ever!" to give us an update on how their lives have gone since their journeys on The Bachelorette ended. 
The whole thing was framed around Chris Harrison taking a whole bus full of fans on a tour of iconic Bachelorette locations, eventually ending up at Bachelor mansion. A woman got down on her knees and kissed the driveway while other people wandered around this actual real-life house going, "Is this real?!," so it was a very normal time. 
The best part of it all was the walk down memory lane as they showed off some of the series' most iconic moments, like when Kaitlyn Bristowe cried after sleeping with Nick, or when Emily Maynard kicked that one guy out for saying her daughter was "baggage," or when Ben Higgins told two different women he loved them, or when Brad Womack picked nobody. 
We also got to see Rachel Lindsay's bridal shower with her closest girl friends (most of whom are former Bachelorettes), where they gifted her with awkward lingerie. Bryan then gave her a gift of an embroidered handkerchief, which was much less awkward and much, much cuter. 
After we caught up with everybody, "The Bachelorette Reunion: The Biggest Bachelorette Reunion in Bachelor History Ever!" finally got to the biggest Bachelorette reunion in Bachelor history ever by reuniting all of the Bachelorettes minus season two's Meredith Phillips and season three's Jen Schefft. 
As fun as the old clips were, we could have watched the Bachelorettes wander the mansion and reminisce about stuff and figure out which of them dated the same guys (and how many of them specifically dated Nick Viall). 
Along the way, they all had a few secrets to share: 
Becca Kufrin revealed that during her fantasy suite with Garrett Yrigoyen, they broke the bed. "Sorry mom!" 
Kaitlyn Bristowe called Becca Kufrin to make sure it was cool if she dated Jason Tartick. 
Jillian Harris revealed that her ex, Ed Swiderski, had a couple of girlfriends on the side when she dumped him. 
Rachel Lindsay got her best night's sleep in the fantasy suite with Nick Viall, where she "passed out." 
Jojo Fletcher apparently projectile vomited after her first night of handing out roses. 
Ali Fedotowsky said that after dumping her pick Roberto Martinez, she went on a date with her third place finisher Frank Neuschaefer. "We were romantic for like, a night." 
The reunion ended with Chris Harrison visiting Hannah B in Alabama, looking forward to what looks like it might just be the most dramatic season in the history of The Bachelorette. 
The Bachelorette premieres next Monday at 8 p.m. on ABC.