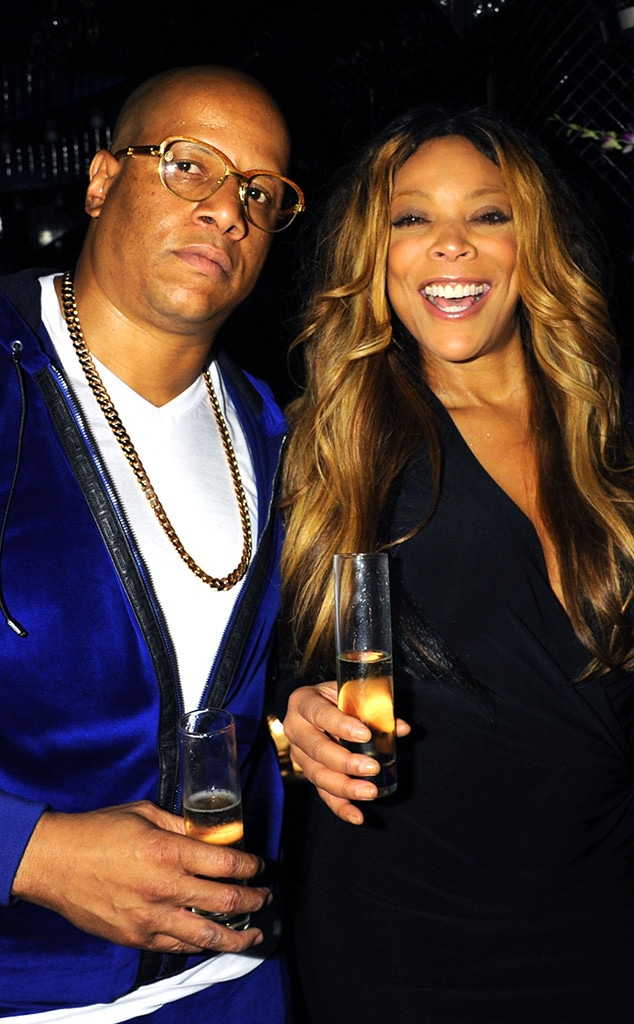 Jennifer Graylock/WireImage
Kevin Hunter has responded. 
Nearly a month after his longtime wife, Wendy Williams, filed for divorce, Hunter has responded in new legal documents obtained by E! News and filed on May 3. In Hunter's answer and counterclaim, he has asked for a judgment to dissolve the marriage as well as rehabilitative and permanent alimony and equitable distribution of all personal assets legally acquired during the marriage. He has also asked that Williams pay his attorney fees and child support and college expenses for their only child together, 18-year-old son Kevin Hunter Jr. Hunter further requested relief as the court deems equitable. 
The counterclaim reiterated their irreconcilable differences for a six-month period. In Williams' divorce filing, she requested that the appropriate amount of child support be established and for their marital property to be equitably divided as well as further relief as the court deemed fair and equitable. 
Last month, the daytime talk show host's former husband of nearly 20 years spoke out following the news of their split. 
"28 years ago I met an amazing woman: Wendy Williams. At the time, I didn't realize that she would not only become my wife, but would also change the face of entertainment and the world. I have dedicated most of our lives to the business empire that is Wendy Williams Hunter, a person that I truly love and respect unconditionally.:
Seemingly addressing reports of his alleged infidelity, Hunter continued, "I am not proud of my recent actions and take full accountability and apologize to my wife, my family and her amazing fans. I am going through a time of self-reflection and am trying to right some wrongs."
He concluded, "No matter what the outcome is or what the future holds, we are still The Hunter Family and I will continue to work with and fully support my wife in this business and through any and all obstacles she may face living her new life of sobriety, while I also work on mine. I ask that you please give me and my family privacy as we heal. Thank you."
As for Wendy, she wasn't shy about calling herself a "single woman" again and made it clear to her TV audience she has "a whole new life that I planned for myself and my son" following her relapse and sobriety. 
She told her viewers last month, "I have a commitment to me and my son to come out of here better, stronger and faster than ever."