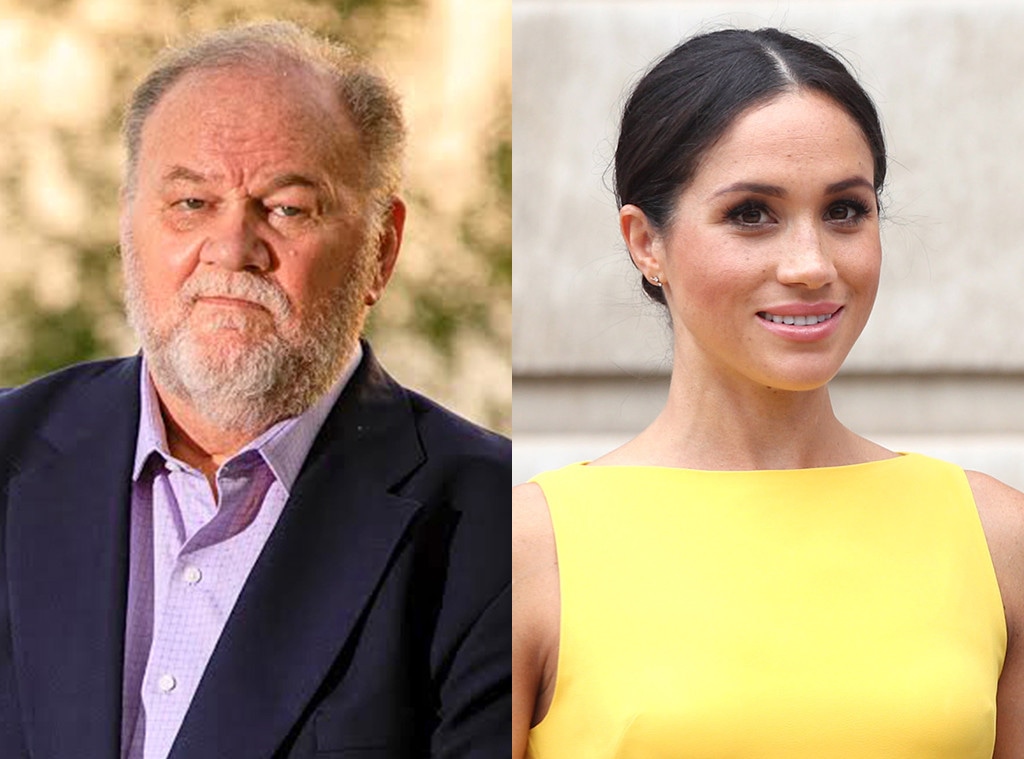 MEGA; Yui Mok/PA Wire
The news of the royal baby's arrival was heard loud and clear from across the pond. 
After many months of anticipation, Meghan Markle and Prince Harry welcomed their first child into the world on Monday, a baby boy whose name has not yet been announced. While mother and son are—as the new dad told the press—"doing incredibly well," someone from Markle's life was paying attention to the news: the duchess' dad, Thomas Markle. 
"I'm delighted to hear that mother and child are doing well," he told The Sun. "I am proud that my new grandson is born into the British royal family and I am sure that he will grow up to serve the crown and the people of Britain with grace, dignity, and honor.
Thomas wished his new grandson well, adding to the newspaper, "God bless the child and I wish him health and happiness, and my congratulations to my lovely daughter Duchess Meghan and Prince Harry, and God save the Queen."
While the father and daughter's relationship is famously a rocky one, Buckingham Palace said Markle's mother, Doria Ragland, is "overjoyed by the arrival of her first grandchild" and is with the couple at Frogmore Cottage. 
Facundo Arrizabalaga/AP/REX/Shutterstock
As for his future in Meghan and the baby's life, Thomas remained optimistic while discussing the baby in a December 2018 interview with ITV's Good Morning Britain. 
"I'm certainly hoping that everything goes well and that they produce a beautiful baby and I'll get to see a little Meghan or a little Harry. That would be very nice," he said. "I look forward to that happening...I'm hopeful. I think it should happen. I think she'll make a great mom, and I think maybe things will soften a little bit and we'll connect again."