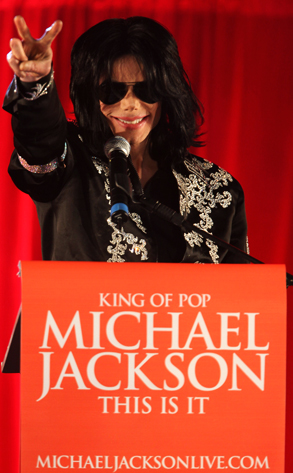 Tim Whitby/Getty Images
Michael Jackson is really milking his "final curtain call."
With the Thriller faithful snapping up seats at blinding speed, the erstwhile King of Pop has added 20 more concerts to his summer residency at London's O2 Arena, bringing his total run to 30 shows.
Don't stop till you get enough, indeed.