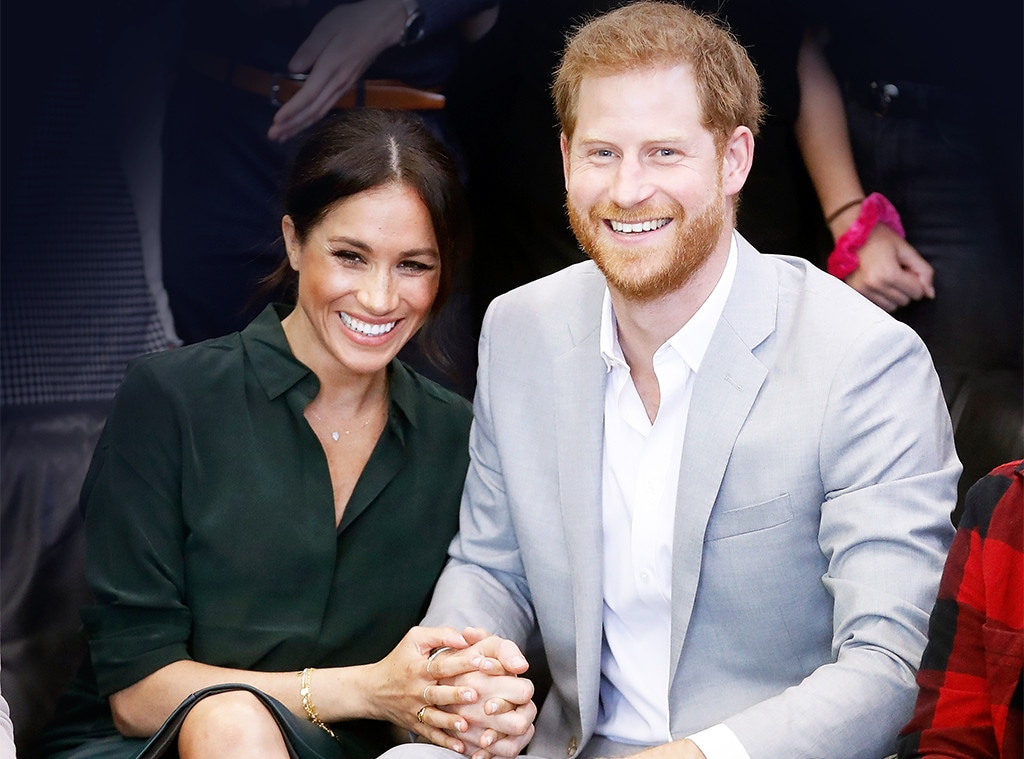 Getty Images
The royal baby has arrived!
For those who have not look at their phone alerts yet, the royal family gained it's newest member early Monday morning as Meghan Markle gave birth to a baby boy, her and Prince Harry's first child. 
"We are pleased to announce that Their Royal Highnesses The Duke and Duchess of Sussex welcomed their firstborn child in the early morning on May 6th, 2019. Their Royal Highnesses' son weighs 7lbs. 3oz," a post on the couple's official Instagram account read. "The Duchess and baby are both healthy and well, and the couple thank members of the public for their shared excitement and support during this very special time in their lives."
Prince Harry further told the press, "This little thing is absolutely to die for, so I'm just over the moon."
While the new father said they are still thinking about a name for the little one, as a member of the royal family, the baby will also get a title. While both have yet to be announced, some things are slightly more certain about baby Sussex's future title. 
Is the youngster a new prince or his royal highness? Not so fast. The newborn can be known as the Earl of Dumbarton considering the first son of a duke is permitted to use one of his father's lesser titles. Queen Elizabeth II gave Prince Harry a dukedom and was named Earl of Dumbarton and Baron Kilkeel on the morning of his May wedding. As the firstborn son, the baby will eventually inherit the title "Duke of Sussex" from his royal father. 
However, the baby and any future children of the pair can eventually become princes and princesses when their grandfather, Prince Charles, becomes king as their father would officially be the son of a monarch.  
As she did with Kate Middleton and Prince William's children, the queen can also issue a written order to give the baby and any future siblings a title of prince or princess now or at some point. However, the queen issued the order for the Cambridge children months ahead of Prince George's birth, overriding a 1917 decree issued by King George V preventing the siblings from getting the titles. 
Whatever the case, royal enthusiasts have a big day of celebrating ahead with the long-awaited arrival of this baby boy. 
Baby Sussex, welcome to the world!